CiderCon® 2023 – Call for Proposals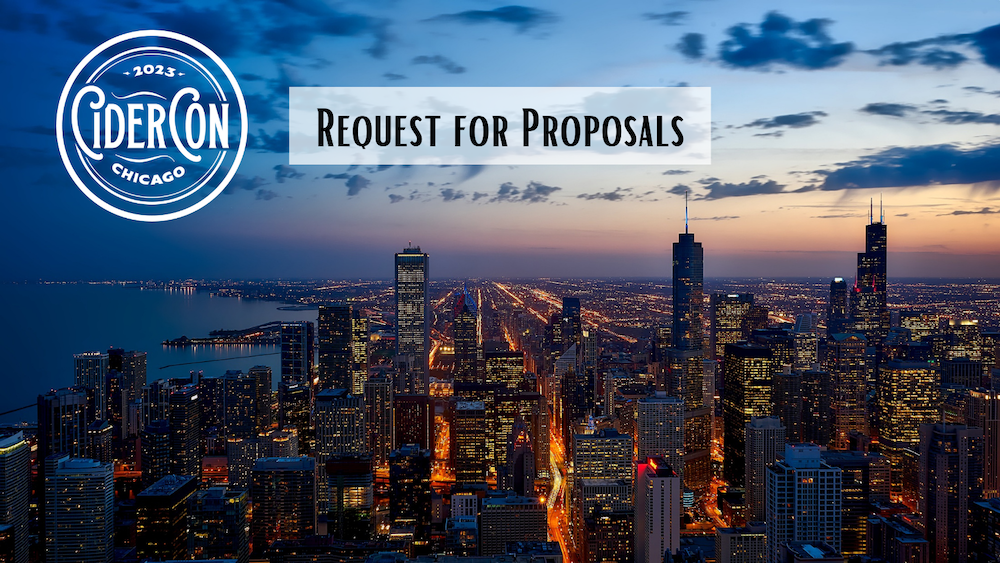 CiderCon® is the world's premier networking and educational event for the professional cidermaking community. CiderCon® 2023 will take place in Chicago, Illinois from January 31 – February 3, 2023.
We invite presentation proposals from qualified experts who meet the criteria of being able to educate cidermakers, apple growers, cidery owners, retailers, wholesalers, marketers and other cider industry professionals about best practices, new trends, research, and improving processes.
Successful proposals will state clearly:
-Target Audience – role in industry as well as business model.
-Also include if material is best for beginner/intermediate/ or advanced audience members.
-Educational Goal – what skill, tool or new understanding will attendees walk away with?
COMMITMENT TO INCLUSION
We are committed to ensuring CiderCon® is a safe and welcoming space for all regardless of race, ethnicity, age, gender, disability or sexual preference. We strongly encourage BIPOC, LGTBQIA+, veterans and speakers with disabilities to submit proposals.
Additionally, we invite speakers from outside but related industries to cider. Our industry will be strengthened with fresh perspectives.
Particular topics of interest we seek applicants for through this RFP: Compliance, Branding, Marketing, Distributor Relationships, Chain Retail Sales, DtC Sales, Market Trends, HR, Finance, Operational Safety, Team Leadership, Equity & Inclusion.
Proposals are due to the CiderCon® committee by June 17. Approved speakers receive a complimentary pass to CiderCon® which includes lunch for 2 days.