Celebrate World Cider Day on June 3!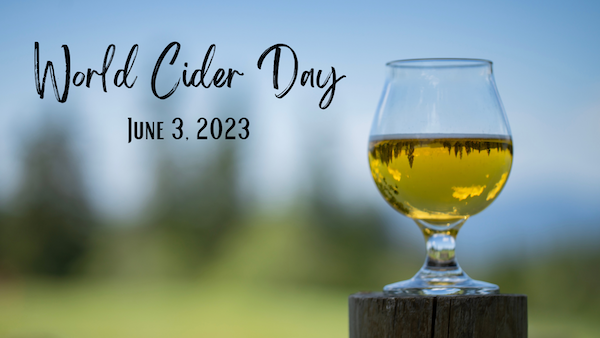 Saturday, June 3, 2023 is World Cider Day! We hope you'll join us in the international declaration of love for the beverage we all hold dear. Whether you're sipping on a crisp apple driven cider or a unique botanical cider, take a moment to snap a photo and share it on your social channels this Saturday. Posting about your favorite cider can help raise awareness about this beautiful beverage and also gives you a chance to connect with other cider enthusiasts and cidermakers around the globe. Show your support for cidermakers and small businesses, and join the conversation using the hashtags #WorldCiderDay and #WCD2023 and tag us @pickcider. Let's raise a glass to cider and cheers to a great day!
A Little History on World Cider Day
World Cider Day was launched by the members of the Association of Apple Wine and Fruit Juice Press Houses in Hesse, Germany in 2013 to promote cider and the meadow orchards in the region. Since then it has been embraced by cideries, bars, restaurants, cider associations and cider lovers all over the world. Learn more and find resources on the World Cider Day website.