Aug. 4 Webinar: Direct to Consumer Compliance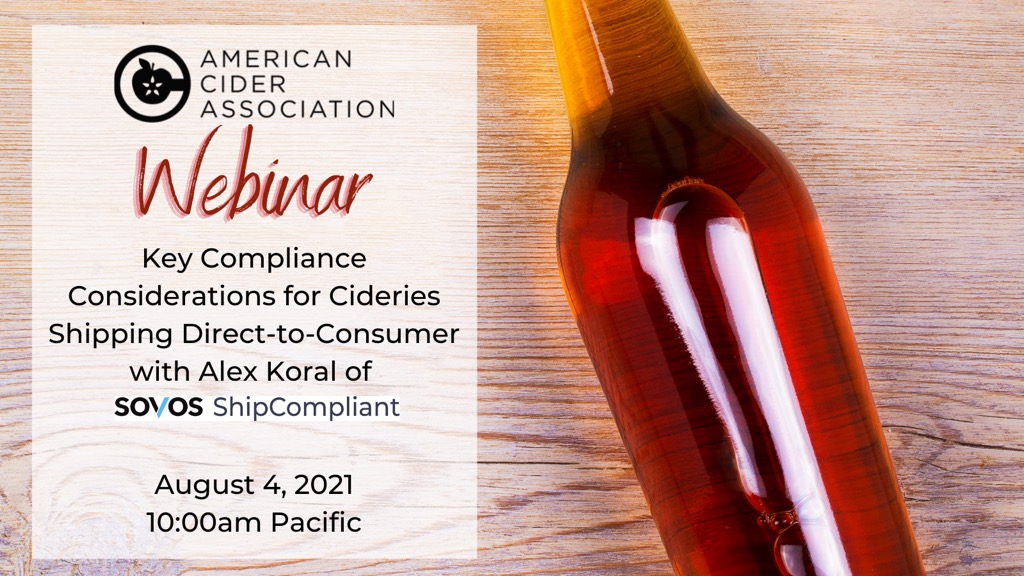 Direct-to-consumer (DtC) shipping of alcohol is on everyone's minds these days, as consumers and suppliers alike look for better and easier ways to interact.
The success of wineries in growing DtC shipping to a $3.7 billion market is notable. As cider producers look to enter this channel, a solid understanding of DtC shipping laws and tax regulations is critical.
Please join us for a look at how DtC shipping can work for cideries. Topics will include:
The current state of shipping beverage alcohol direct-to-consumer
The rules that govern DtC shipping of cider, from licensing requirements to tax remittances and more
How cider producers can create effective and compliant DtC shipping programs
Watch-outs and bewares
The role of industry-level efforts to expand the DtC alcohol shipping opportunity