ACA Welcomes Wine Industry Professional Sunny Gandara as CiderCon® 2023 Keynote Speaker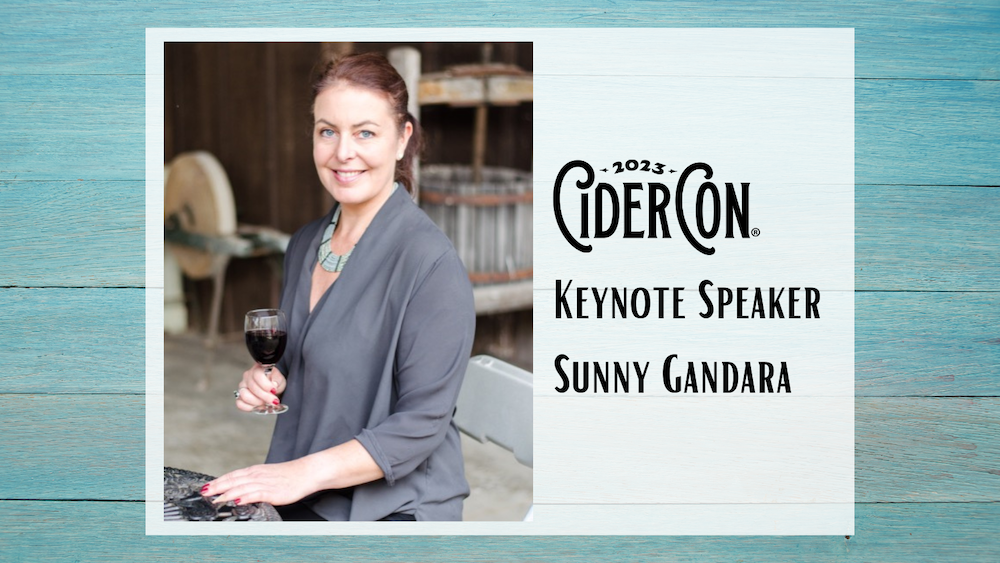 The American Cider Association welcomes wine industry professional Sunny Gandara, DipWSET, CWE as the featured keynote speaker for CiderCon® 2023. Sunny is the former Global Wine Director for the Mathew Kenney Restaurant Group and the founder and owner of The Plant Curious Table, a digital dual-purpose education and wine consulting company. Sunny has nearly 20 years of experience in the food and wine industry with a focus on plant-based foods. Her expertise is connecting with "plant curious" clientele over her wine knowledge. She is a Certified Wine Educator and Specialist of Spirits through the Society of Wine Educators and a holder of the WSET Diploma. She is a professionally trained chef through the Institute for Culinary Education (ICE) in New York and a Vinitaly Italian Wine Ambassador.
According to the Plant Based Foods Association, "one-third of Americans are actively reducing their meat and dairy consumption. While a small number of Americans identify as vegetarian or vegan, flexitarians represent the largest growth opportunity for plant-based foods." 60% of Gen-Z wants to eat more plant-based foods and 79% eat plant-based 1-2 times a week. This is where Sunny's "plant curious" lens can help open new markets up for cider.
As the keynote speaker, Sunny will explore vegan market growth and trends, who plant-based consumers are, why cider is perfect for this growing group, and how to market to these consumers.
CiderCon® 2023 will take place in Chicago from January 31 to February 3, 2023, at the beautiful Hilton Chicago. Early registration closes November 9. Learn more about all our fantastic speakers at www.ciderassocation.org.