ACA Welcomes Miranda Bradeen as the New Membership and Engagement Coordinator
The American Cider Association (ACA) is excited to announce the appointment of Miranda Bradeen as its new Membership and Engagement Coordinator. In this role, Miranda will be responsible for member outreach, engagement, and retention efforts, as well as supporting the ACA's mission to promote cider in the United States.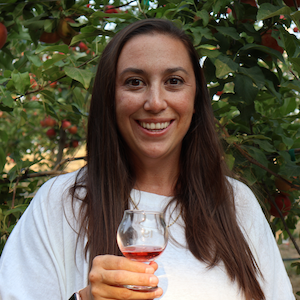 Miranda has a long-standing history in the beverage and hospitality industry, with a passion for making people feel seen and heard. She is a sommelier by trade and has spent most of her career working with wine. However, after walking the Camino de Santiago del Norte through Spain in 2021, she fell in love with all things cider. Since then, she has been actively pursuing ways to learn about cider's history, culture, growing regions and farming practices, cultivars, production methods, and people surrounding all of the above.
Miranda is excited to be a catalyst for growth within the industry and is eager to bring her expertise to the ACA. She is committed to supporting the organization's members and ensuring they receive the best possible experience.
Currently, Miranda lives in Spokane, WA, with her husband, Scott, son Henry, and daughter, Dromi.
The ACA is thrilled to have Miranda on board and looks forward to the new ideas and fresh perspectives she will bring to the organization. Her extensive experience and passion for the beverage industry are sure to enhance the ACA's efforts in promoting and growing the cider industry.
You can learn more about Miranda and the rest of the ACA staff on our webpage.