ACA Announces Results of Inaugural Harvest Driven Cider Survey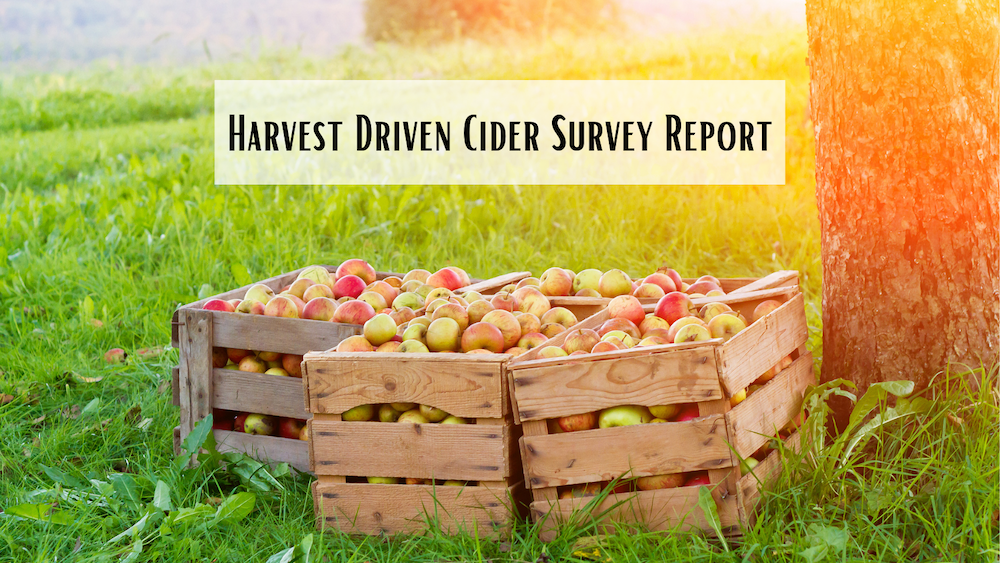 Cider is a beverage category, not a beverage style. This is a leading rallying cry by the American Cider Association, who recently released the results of their new annual survey looking at the segment of cidermakers making cider once a year during harvest season much like a winery. The survey was undertaken in an effort to measure the size and growth of these makers, which the ACA names as harvest driven cideries. These ciders are usually made by small producers, are typically packaged in glass bottles, and are sold through channels that are usually not measured by retail scanner data providers such as IRI. The survey revealed 2021 was a year of significant growth for US harvest driven cidermakers.
For the purposes of the survey, harvest driven cidermakers are defined as those who make 75% of their cider with apples or pears that are pressed at or close to their harvest date and aged at least 3 months prior to packaging. Michael Uhrich of Seventh Point Analytic was chosen to undertake creating and analyzing the survey results.
The conclusion is that the harvest driven cider segment is small but growing. Nearly one million gallons of harvest driven cider was produced in 2021 alone. The harvest driven cider segment share grew by one third from 2020 to 2021, from 1.8% to 2.3% of the US domestic cider market. Production of harvest driven cider also increased dramatically from 2020 to 2021 with an average production increase of 26%.
"This corner of the cider market has been around for decades and has produced some of the more storied brands in our industry, yet we have never had a mechanism for measuring its growth and progress. We are excited to release these first results of what will be an annual survey, and celebrate the growing success of this segment," says Eleanor Leger, board president of the ACA.
Uhrich also looked at packaging, club, fruit and channel trends for the segment. Uhrich's webinar report is available to ACA members, but there is a Harvest Driven Cider Fact Sheet available for download here. Please contact Executive Director Michelle McGrath with any questions regarding the harvest driven cider survey process or results.