ACA Announces New Certified Pommelier™ Exam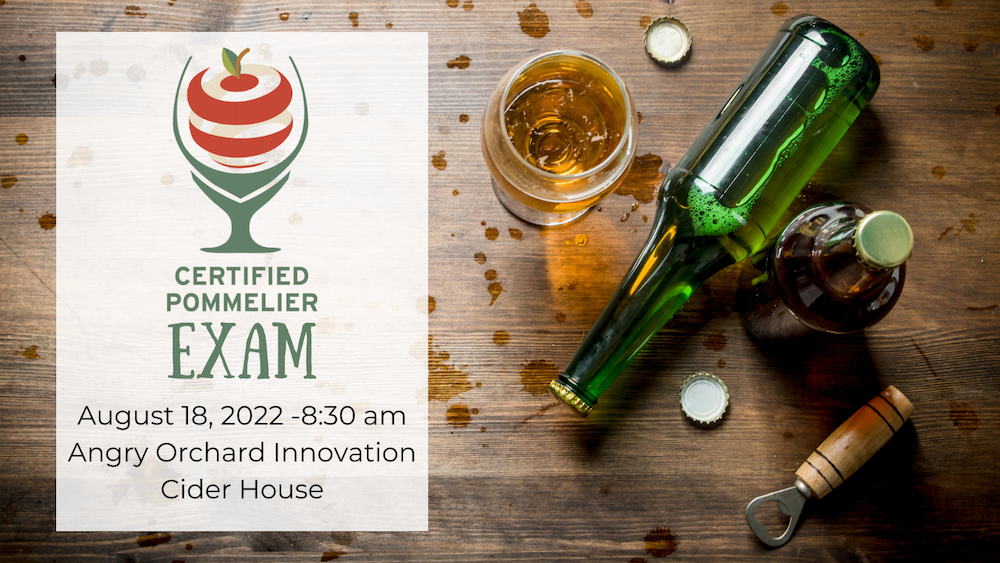 The American Cider Association is pleased to announce an additional opportunity in 2022 for folks wishing to take the Certified Pommelier® Exam. The exam will be held at the Angry Orchard Innovation Cider House in Walden, New York on August 18, 2022 starting at 8:30am.
The Certified Pommelier™ certification was developed to move beyond a fundamental understanding and to encourage cider professionals to think critically while demonstrating a higher understanding of the elements of cider.
In depth study in required to pass the Certified Pommelier™ Exam. Study aides are available here and anyone interested in taking the exam should take advantage of these learning aides and also join the Certified Pommelier Study Group on Facebook here.
The cost for the exam is $200 for non-ACA members, and $125 for members. Members can find the coupon code to use during checkout here. You will be prompted to log in first.
For more information on the exam or if you have questions please contact our Cider Education Outreach Manager Jennie Dorsey.