2023 Cider Excellence Award Winners Announced
The American Cider Association announced the award winners at CiderCon® 2023 in Chicago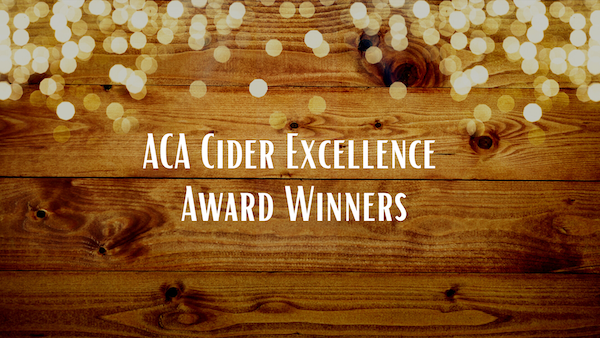 The American Cider Association (ACA) was pleased to announce the recipients of their annual Cider Excellence Awards at CiderCon® 2023 in Chicago last week. CiderCon® is the ACA's annual conference and took place in Chicago, Illinois from January 31 – February 3, 2023 this year. The ACA established these annual awards at CiderCon® 2015 to honor individuals, businesses, and organizations from around the country for their achievements in and contributions to the U.S. hard cider industry. The highest honor given each year is the award for Significant Impact on the Cider Industry, and the ACA awarded Ria Windcaller of CiderChat and Sean and Malaika Tyson of CiderSoms these honors this year. In addition, Elizabeth Ryan of Hudson Valley Farmhouse Cider was awarded the Apple Advocate Award.
"Each year at CiderCon® we gather together as an industry and a community. It's both an opportunity to learn and to celebrate," says Michelle McGrath, CEO of the ACA. "The awards we give out each year reach to all corners of the industry and are an incredible way to highlight the contributions of so many."
Part of the ACA's mission for their awards is to celebrate the retailer and wholesaler tiers of the cider industry. Many of the awards go to restaurants, bottle shops and distributors who are doing well in their efforts to promote the diversity of the cider segment. As cider is highly regionalized and heavily dependent on local markets, most of the awards are given by region.
Each region includes the following states:
East: CT, MA, ME, PA, NH, NJ, NY, RI, VT
Midwest: IA, IL, IN, MI, MN, MO, OH, WI, KY
Mountain West: AZ, CA, CO, NM, NV, UT, WY, SD, ND, KS, NE, OK, TX
Pacific Coast: CA, HI
Northwest: OR, WA, ID, MT, AK
South: AL, AR, FL, GA, LA, MS, NC, SC, TN, VA, WV, MD, DE, DC
The ACA Cider Excellence Awards fall into seven categories: Best Cider Retailer Award; Best Cider-Focused Establishment Award; Best Cider Distributor Award; Outstanding Pommelier Award; Member Appreciation Award; Significant Impact on the Industry Award; and the Apple Advocate Award. With the exception of the Member Appreciation Award, Significant Impact on the Industry Award, and the Apple Advocate Award– all other awards are given to one individual or organization within each member region.
Learn more about the 2023 Cider Excellence Award winners below.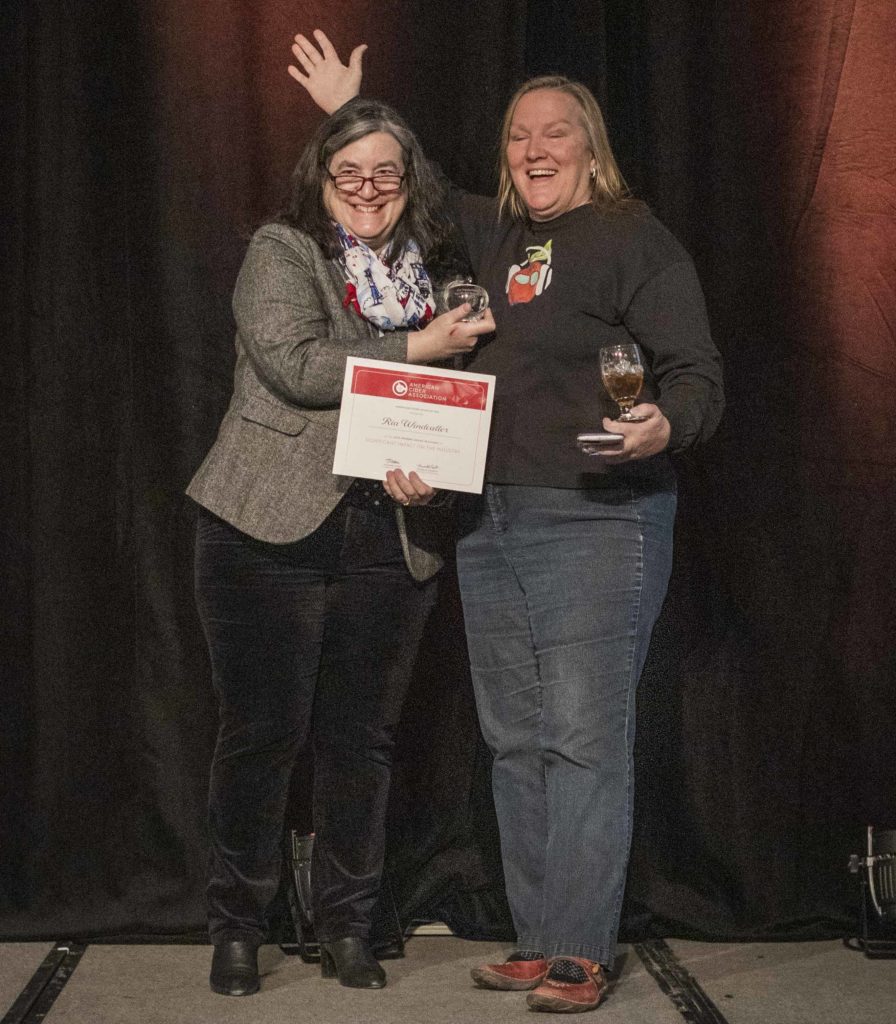 Significant Impact on the Industry | Ria Windcaller is the producer and cider emcee at Cider Chat, a weekly podcast with over 350 archived episodes with makers, cider enthusiasts, and folks in the cider trade around the world. She founded Totally Cider Tours in 2018, leading both national and international group cider tours yearly. In 2022, she produced CiderDays 2.0, a three-day event held in western Massachusetts complete with tastings, workshops, author talks, a cider pop up, cider tap takeover and a cider dinner focused on celebrating women in cider. She is also an award-winning hobbyist cidermaker and cidermaking instructor.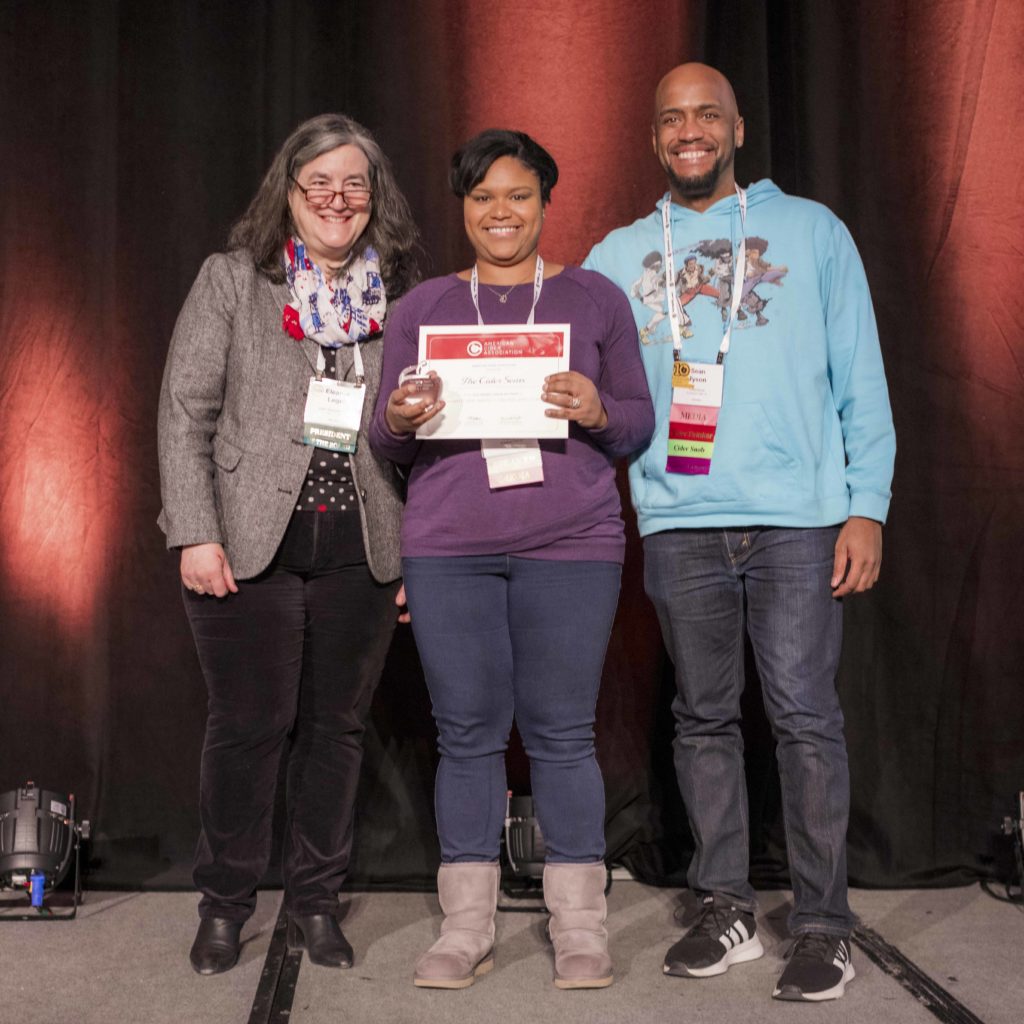 Significant Impact on the Industry |Malaika and Sean Tyson fell in love with cider in 2006 and soon after began their blog Cider Soms to introduce wine lovers to cider. Since then, they have become an integral part of the cider community through their dedicated coverage of cider and cidermakers through their blog and social media channels. In addition, they have spearheaded conversations about increasing cider's diversity and have volunteered countless hours in support of the ACA and the cider industry.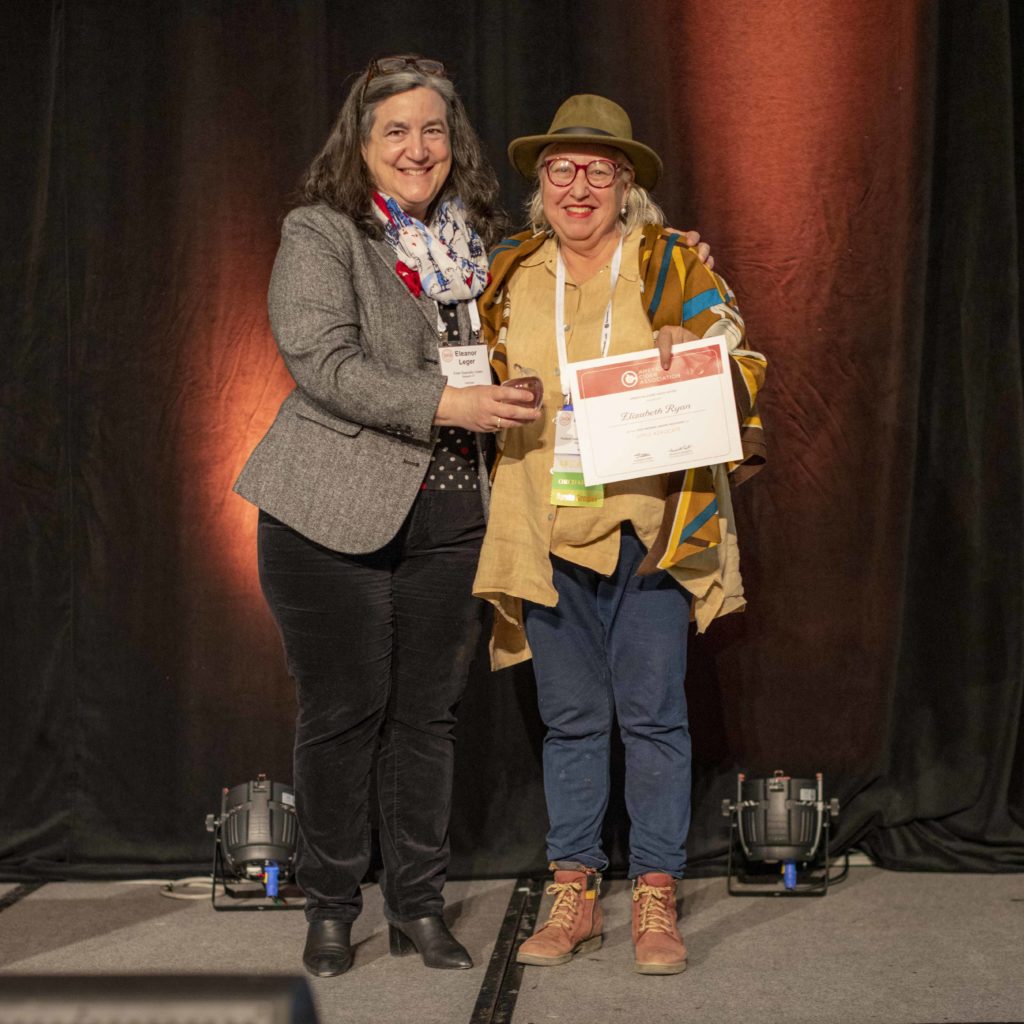 Apple Advocate | Elizabeth Ryan is the producer of Hudson Valley Farmhouse Cider. She is a renowned fruit grower and cidermaker and has studied cider making in Somerset and Hereford in England. She has a degree in Pomology from Cornell University. She made her first barrel of cider there as a student in 1980. She is one of the founding GrowNYC Greenmarket farmers. She received the Cornucopia award from Stone Barns Center for Food and Agriculture and was a Smithsonian Fellow. She was a keynote speaker at the NY State Governor's Alcohol Summit where she pushed policy that would support small-scale hard cider production.
A full list of winners follows.
Best Cider Retailer Award (Non-Cidery Off-Premise)
Best Cider-Focused Establishment Award (Non-Cidery)
Best Cider Distributor Award
Outstanding Pommelier Award (Bartender, Retailer or Distributor Representative)
Member Appreciation Award
Schilling Hard Cider, Portland, OR

Awarded for their support of CiderCon® and invaluable cider networking

Yonder Cider, Wenatchee, WA

Awarded for their leadership with our equity and inclusion programming

South Hill Cider, Ithaca, NY

Awarded for their leadership with our educational programming and regional ambassadorship
Significant Impact on the Industry Award
Malaika and Sean Tyson, The Cider Soms

Awarded for spearheading conversations about improving cider's diversity, for promoting cider through their blog, and for being tireless volunteers

Ria Windcaller, Cider Chat Podcast

For creating a source of learning and a space for storytelling in the cider community with her podcast since 2015
Apple Advocate Award
Elizabeth Ryan, Hudson Valley Farmhouse Cider

For telling the stories of New York apples, for growing apples, for being a pioneer orchardist and cidermaker
Further information, media interviews, award recipient bios and photos available upon request. Please contact Michelle McGrath at michelle@ciderassociation.org.
About the American Cider Association
The American Cider Association is an organization of cider and perry producers in the United States. It gathers and shares information about cider production, regulations and cider apple growing to help members improve their operations, raise awareness and advance cider in the market. The organization was founded in February 2013. Learn more at ciderassociation.org.
###