Present Your Research at CiderCon® 2024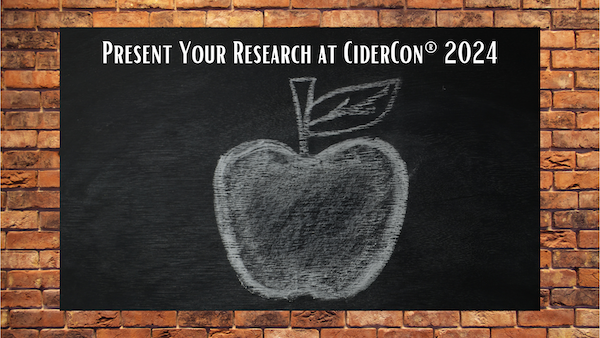 We're happy to announce that the American Cider Association will once again host a research poster session during CiderCon® 2024. If you have a research project you'd like to share with CiderCon® attendees, please complete this form to allow our panel to select the featured posters. Submissions are due November 1, and applicants will be notified of acceptance by December 1. Successful applicants will receive one complimentary registration to CiderCon®.
CiderCon® 2024 will be held at the Oregon Convention Center from January 17-19 and successful applicants will be expected to present their research to attendees during a specified time. Posters can also be featured digitally via our conference app.
Please reach out to Ellen with any questions and feel free to share this form with other researchers.