Help Us Tell Cider's Story: Take ACA's 2022 Cider Production Survey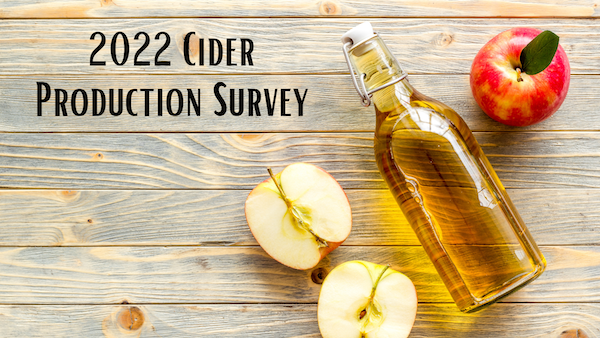 At the American Cider Association we work hard to support cider and cidermakers across the United States every day of the year, but we need your help to keep providing Congress, the media, and buyers with the most up-to-date and complete industry overview we possibly can. Please help us collect aggregated production information for the U.S. cider industry for 2022. 
If you are licensed to make cider on a commercial basis we invite you to take our survey so we can gather information vital to promoting and protecting cider in the U.S.
Details:
This survey will take about 20 minutes to complete.
The survey is being aggregated and anonymized by an independent third party. They have agreed to not share information with us that might identify who you or your cidery are, and to only share aggregate data with us. YOUR PRIVACY MATTERS TO US.
Your cidery name is collected by the 3rd party to ensure there are no duplicates, but the ACA will not store that information after the survey has been returned to us with identify features removed.
We do ask a number of questions about sales and production for 2022. You will find it helpful to have that data handy before completing the survey.
Note: If you produce wine or other beverages besides cider, please answer only considering your cider production.
Deadline to complete the survey is August 10, 2023.
Anyone who submits their completed survey and provides their contact info will be entered into a raffle to win an American Cider Association hoodie (4 available) and a grand prize winner will receive a complimentary ticket to CiderCon® 2024!
If you have any questions regarding this survey or how the data is used, please contact CEO of the American Cider Association Michelle McGrath.
We appreciate your help in allowing us to continue to promote cider across the United States!