Calling All Cideries: Submit Your Content for CiderCon Video!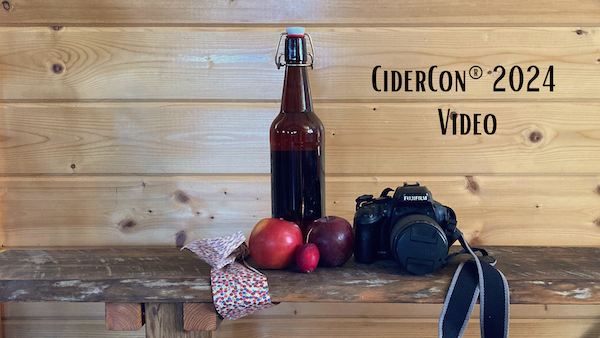 As the cider industry continues to grow, it's important that we come together to promote and celebrate our craft. With that in mind and CiderCon® 2024 returning to Portland for the first time in eight years, we're going all out! To make this event even more special, we're calling on all cideries to submit photo and video content for potential inclusion in a CiderCon® video. This is an opportunity for cideries to showcase their unique personalities and highlight what makes their brand stand out.
We are looking for content that demonstrates the authenticity and breadth of styles within the industry. This means that we want to see all aspects of cider production, from orchards and harvest to pressing and packaging and tap room facilities. But, what really makes content compelling is the PEOPLE! We want to celebrate the unique culture of cider and how much enjoyment it brings people. Shots and clips that include people are even better for all of these themes.
We want to feature a wide range of cideries, products, and individuals, so don't hesitate to submit your content. Higher resolution is generally better, but we don't necessarily need HD/high resolution for something to be a usable clip, and even cellphone photos or videos are great if the content is good. Just make sure that the full resolution file is uploaded and that the video is horizontal. Have questions? Reach out to Woodley!
So, what are you waiting for? Submit your content by October 18 and be a part of an exciting and representative highlight reel to celebrate our awesome industry! You'll be able to submit your video by dropping it into this Google Drive. You'll need to have a Google Drive account in order to upload. If you don't have a Google Drive account, please send your content to Woodley.