Pour Your Cider at Cider Share at CiderCon® 2024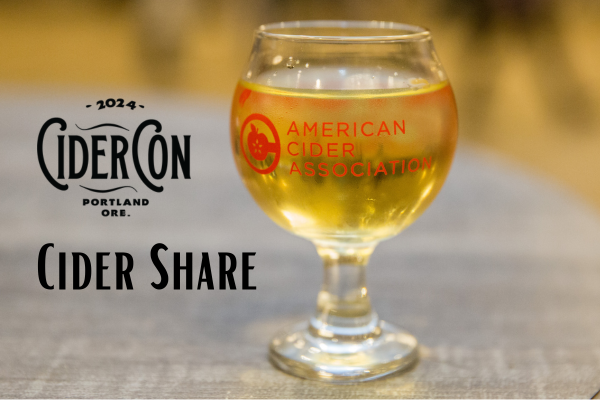 Ever dream of pouring your cider for the entire cider community while chatting with makers from around the world? Here's your chance!
Applications are now being accepted for those interested in pouring their cider at Cider Share, CiderCon® 2024's welcoming reception. Cider Share will take place on the afternoon of Wednesday, January 17 at the Hyatt Regency Convention Center. In order to pour at Cider Share the individual cidery must be participating in CiderCon® as a full attendee. Local cideries who are attending can request a temporary pourer pass for their staff. Pouring space is limited so please submit your application for consideration as soon as possible. The deadline to apply is September 29. 
Cideries accepted to pour will be notified and asked for additional details.
Learn more about CiderCon®!