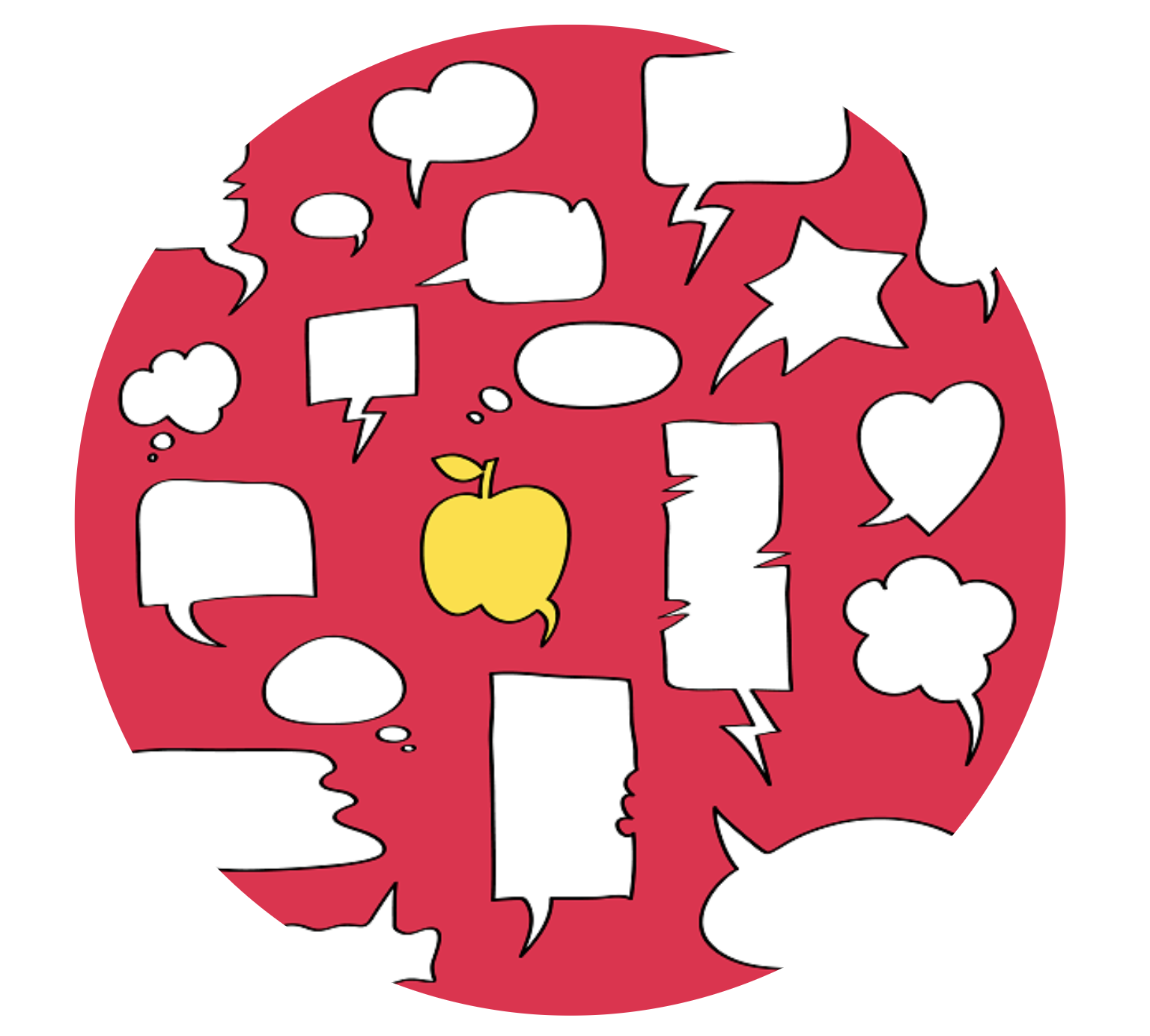 The American Cider Association introduced our first cider style guide in 2017. Our ultimate target audience was consumers. How can we help consumers find a cider they like and come back to the category again and again, and how can we advance this goal by training beverage professionals, the folks that interface between the producer and consumers?
We stipulated from the start that the style guide was meant to be an evolving document that could grow with the industry. The release of the guide sparked critical conversations about the power of words, how consumers interact with cider, and how the guide could be improved to further facilitate those interactions. We made minor changes in the 2018 version, but after training hundreds of people through our Certified Cider Professionals program we came to the conclusion that the current vision of the guidelines was not as effective as we wanted it to be.
We are happy to share with you this latest evolution in language. It was developed based on industry feedback as well as our experience training Certified Cider Professionals. Our goal is to use this language to teach the beverage and hospitality industries about cider and to align on the language we use to describe a cider while maintaining the flexibility to celebrate regionality. We are soliciting your input on this updated approach.
Key changes include:
Simpler product families focused on the ingredients paired with more objective terms for describing the thing that matters most to a consumer : How does it taste?

Does it taste dry or sweet?
Is it tart? Spicy? Sour? Floral?
Is it fruit-forward or tannic?
Is it light, medium, or full-bodied?
Does it taste like the adjunct?

Focusing on the accepted scientific classifications of apples: sweet, sharp, bittersweet and bittersharp.
The introduction of a lexicon with descriptive phrases and terms that tell the consumer more about how the cider was made and how it tastes, many that are already widely used within the beverages industries.
Please review the following lexicon framework from the view of a consumer. Is there something we've missed? Something we need to consider cutting? We appreciate you taking the time to share your thoughts with us. You can contact us specifically about this project at lexicon@ciderassociation.org.
FOR IMMEDIATE RELEASE
American Cider Association
For follow up: Michelle@ciderassociation.org
US Cider Association Releases 2018 Updates to Hard Cider Style Guidelines; Adds Five New Styles
Portland, OR—The American Cider Association has released an update to their Cider Style Guide, first introduced in summer of 2017. American Cider Association's original reason for releasing a guide was to unify the language used to discuss hard cider in the marketplace. This intention remains true. In the new release, minor language changes were made to the standard styles of modern cider and heritage cider. Additionally, five new specialty styles were added to the guide, bringing the new total to 15 styles.
The new additions include the following. (1) Botanical ciders were split up from spiced ciders. Two sub-categories of rosé cider were added: (2) heritage rosé, which gets its color from red-fleshed apples, and (3) modern rosé, which gets its color from other fruits or botanicals. (4) The lesser-known but traditional New England Style Cider was added, sometimes described as apple wine with raisins. Lastly, a catch all category for outliers is now included, referred to as (5) specialty cider and perry.
American Cider Association's executive director Michelle McGrath, commented on the process, "A lot of thought went into these updates—stakeholders supplied comments and some very intense conversations about the implications were held. But in the end, the consensus from the board was strong. We felt like these changes reflect the growing diversification of the market, and we want to arm cider makers, distributors, retailers, servers and consumers with the ability to understand and discuss that diversity."
Two of the new styles added to the guide fall under the hugely popular rosé cider category. "Defining the two substyles of rosé cider was a very exciting proposition for American Cider Association," said Paul Vander Heide, American Cider Association board president.
For modern ciders, rosé describes the color of the product. That color nuance can be produced with many different fruits or botanicals which will also change the flavor profile of the cider.  For heritage rosé ciders, a pink color is achieved through the use of widely unknown red-fleshed apple varieties.
"Our mission here is to educate folks about the amazing diversity of cider products available in the US today," added Vander Heide.
McGrath reports that the marketplace is beginning to adopt the terms introduced in Version 1.0 of the style guide. "Cider makers are embracing themselves as modern or heritage producers, because it helps them provide expectations to their consumers. I've seen it used on labels, by tasting room employees, on cans and bottles, and now—in New Hampshire—there is even an 'American Heritage Cider' section in their state liquor stores. Perhaps most importantly, the media is beginning to talk about cider as a category with diverse options. It's working and we're so excited," McGrath exclaimed.
American Cider Association will release an illustrated style poster this winter for tap rooms and tasting rooms. The updated guidelines can be found on American Cider Association's website (download here). They will open the guide for comment every summer and will make annual updates when warranted.
###
The American Cider Association is an organization of cider and perry producers in the United States. Their mission is to grow a diverse and successful U.S. cider industry by providing valuable information, resources and services to our members and by advocating on their behalf.
American Cider Association Board endorses dryness language
Note from Michelle: On November 4, 2019 this blog was edited to reflect current information. It was originally published onJuly 30, 2018. I've struck-out language that is no longer relevant. 
Last summer we launched our Cider Lexicon project with the stated goal of creating tools that will help a consumer more easily find a cider that suits their flavor preferences. The first step in that project was our style guide, released last fall (the guide currently open for submissions–submit here). As cider maker Mark McTavish says, "cider is a category, not a beverage." A little market fragmentation will do the cider industry good, we believe.
The next step in the Cider Lexicon project is to unify the industry on communicating dryness. It's commonly known that ciders marketed as dry are often anything but. We think it's time to change this as an industry. 
We are encouraging transparency and communication from cider makers to build fidelity with consumers—don't betray the consumer with marketing. Discussing flavor, ingredients and sweetness honestly are how we help a drinker find the cider they will like before they open the bottle or can. The use of poignant descriptive language on cans and bottles will reduce palate-mismatches. Tell the drinker what your cider will taste like.
In doing so, it is important that our industry work toward a language that is (a) accurate (b) illustrative (c) unified.
The following organizations have embraced shared terms for communicating dryness: American Cider Association, BJCP, GLINTCAP and NYCA. The four categories of sweetness are:
Dry
Semi-Dry
Semi-Sweet
Sweet
American Cider Association encourages our members to embrace the same terminology for the sake of consistency and educating the consumer.
Perceived vs. absolute dryness
The differences between mechanisms for measuring dryness chiefly come down to an actual measure of sugar vs. perceived dryness. There is a scientific dialogue on the precise impact of tannins and acids on perceived dryness currently underway. The New York Cider Association has been working with Cornell to develop a perceived dryness scale that integrates the impact of tannins and acid (see their CiderCon presentation here). The team at GLINTCAP has started considering these impacts as well. We think this dialogue is healthy and we are closely watching it.
On the other hand, many cider makers have taken the path of simply reporting brix or residual sugar. Measuring residual sugar is something easily done by most cideries in the comfort of their own production facility. Is it true that a dry fruity cider will taste sweeter than the residual sugar level suggests? Is it true that a high-acid cider will taste drier than the residual sugar level suggests? Yes, and yes. But the same things may be said about brix for wine or IBUs for beer. Perfect solutions are hard to find.
In speaking with cider makers, however, we know that figuring out how to accurately measure communicate perceived dryness is important to many. for both heritage and modern producers. Residual sugar alone does not tell a consumer how tart or astringent a cider will taste. It does not reflect the consumer's experience based on acids or tannins. The quantitative way to do this is being developed by NYCA, but the tannin/acid thresholds are still being refined. This methodology has not been tested for ciders with adjuncts. That question still looms.
What can we do as an industry right now to help consumers find a cider they like?
The industry is testing definitions of these terms on its own. Consumers will tell us the answer if we listen carefully.
The current levels used by GLINTCAP to delineate dryness are:
Dry — Below 0.9% RS (Below 1.0 Brix)
Semi-Dry — 0.9%-1.8% RS (1.0-1.8 Brix)
Semi-Sweet — 1.8-4.5% RS (1.8-4.3 Brix)
Sweet — Above 4.5% RS (Above 4.3 Brix)
Another scale used in the industry with the goal of being "consumer-friendly" is:
Dry — ≤1% RS
Semi-Dry — 1.1-2.0% RS
Semi-Sweet — 2.1-3.0% RS
Sweet — >3.0% RS
These scales don't consider acid or tannin level. Anyone can adopt them today with little special equipment or measures. However, scientists and cider makers are hard at work trying to determine the precise impact of tannins and acids on perceived dryness. What can we do as an industry right now to help consumers find a cider they like? To start, embrace the terms semi-dry and semi-sweet. It hurts the whole industry when we confuse the consumer about what a dry cider truly is.
At this point, precisely where these categories land on the residual sugar scale and the known impact of tannins and acid are still up for discussion. We will keep our members up to date on developments in this industry-wide conversation. We are also discussing dryness scale developments with our colleagues overseas. This issue is something on everyone's mind right now.
In the meantime, dryness: measure it, illustrate it, discuss it, be honest. That's what we're saying.
Have feedback on this topic? Please submit your comments to lexicon@ciderassociation.org.