About the American Cider Association
The American Cider Association is an organization of cider and perry producers in the United States. Our mission is to grow a diverse and successful U.S. cider industry by providing valuable information, resources and services to our members and by advocating on their behalf.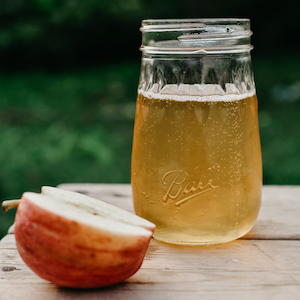 For more American Cider Association news, please visit our CiderBlog.
For press releases and media articles about American Cider Association, explore the links below.
Latest Press Releases from the ACA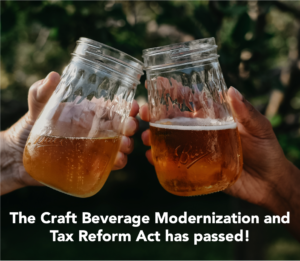 UPDATE: On 12/27/20 President Trump signed the bill making the reform included in the CBMTRA permanent. On Monday night, Congress took the important step to pass permanent Federal excise tax credits for the nation's cideries, meaderies, wineries, breweries, and distilleries. The tax reform measures for alcohol producers were originally introduced on a two-year basis in…
Read More
PRESS RELEASE: For Immediate Release Contact helenkanebaldus@gmail.com for follow up or images Article Link: https://www.winemag.com/content/40-under-40-2018-michelle-mcgrath/ Featured image by Scott McDermott Cider Association Executive Director Makes 40 Under 40 Tastemakers List By Wine Enthusiast  Portland, OR [August 21, 2018] – The American Cider Association (American Cider Association) is thrilled to announce that its executive director, Michelle McGrath, has been…
Read More
Please contact Michelle McGrath for interview requests.
michelle@ciderassociation.org
ACA Logos - Click to Download