The following workshops are ticketed events that require pre-registration. They are also all highly recommended prep-courses for the Certified Pommelier exam.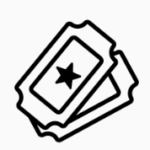 Elements of Cider 
Tuesday 1:00-5:00PM
Charles and Ambrosia will present back to back sessions of their acclaimed cider sensory workshops: 'The Elements of Cider' and 'Cider: Sweet, Tart, and Tannic.'
'The Elements of Cider' is a presentation of the basic taste and aroma molecules found in cider. It follows a reductionist approach, presenting samples on common base, spiked with one molecule at a time in 12 flights of two-three samples and a common reference. There's no confusing one Element for another in our seminar. With moderated discussion of perceptions and associations and origins.
'Cider: Sweet, Tart, and Tannic' is an exercise where we attempt to teach you about the influence and mutual interaction of these basic cider taste Elements - and at the same time we collect data by polling you during the flights in order to start quantifying those interactions. Not a perfect scientific study, since we want to you learn from it, too; and have some fun. We will also share the results of the data collected during the prior session.
Speakers: Charles McGonegal, AEppel Treow Artisan Ciders and Ambrosia Borowski, The Northman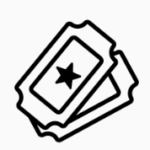 East Bay Cider & Food Pairing Tour
Tuesday 8:00AM-5:00PM
Learn how to pair food and cider while tasting your way around the bay. Each stop will offer a flight of three ciders paired with bites accompanied by expert explanations on how to craft your own pairings. You'll also have the opportunity to visit tasting rooms, a bottle shop, and chat with cider makers about their ciders. The tour will visit Crooked City Cider (Oakland), Tag & Jug Cider (Treasure Island), Farwest Cider (Richmond), and Redfield Cider Bar & Bottleshop (Oakland).
Guide: Jennie Dorsey, Schilling Cider House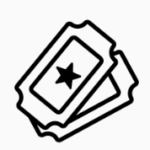 Side by Side: Beer, Wine, and Cider
Thursday 3:00pm-4:45pm
In its third year at CiderCon, this popular tasting explores new ways of talking about, thinking about, and sharing cider.  With the help of attendees in 2018 and 2019, we learned that tasting cider in the context of beer or wine helps us develop a new vocabulary and a new way of thinking about what makes cider so diverse.  This year, we will curate new side by side tastings using the experience of years past.  We will spend a little more time on each pairing, have a small and diverse group of panelists to share their reactions, and open up the discussion to the group for additional insight.  We'll taste several diverse ciders, each one paired with a different drink (or two) with which it shares flavors or production techniques, and see what new language comes of thinking about cider flavors, and the stories behind them, in a dynamic way.
Moderator: Lauren Shepard
Panelist: Ambrosia Borowski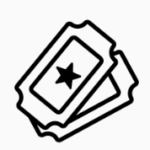 The Impact of Primary Food Flavor Components on Pairing with Cider
Friday 10:15am  Junior Ballroom 1-2
Food pairing is an important aspect of marketing cider. This session will give you the tools to create and/or recommend particular pairings. We will examine the impact of key food elements – salt, sugar, acid, fat, chile, and umami – on the flavor of a variety of ciders, directly experiencing how they enhance or detract from a ciders' flavor.
Speaker: Darlene Hayes, Author & Cider Expert