Sales, Distribution & Tap Rooms
Last year's CiderCon® attendees challenged us to embrace more sales oriented questions in our educational content, and we said YES! These sessions are great whether you are a one-person shop or a growing team. Refresh those skills and sell more cider!
Building Your Brand Through the Tasting Room 
Thursday 2:45pm  Grand Ballroom DE
Tasting rooms have become much more than just a bar—they are community gathering places. They can also act as a significant profit center for your cidery and a tremendous driver of brand development. This panel will share their experiences, ideas and best practices for building and running a successful tasting room, including simple ways develop regular guests, build a sense of community, instill loyalty and increase sales. We'll also explore options and techniques to differentiate your tasting room and create an atmosphere that will set you apart.
Moderator: Caitlin Braam, Caitlin Braam Creative; Panelists:
Krista Scruggs, Co-Cellars & Zafa Wines
Courtney O'Rourke, Stem Ciders
Jamie Carrao, Angry Orchard Innovation Cider House
Clicks & Cliques: Tactics for direct-to-consumer channels  
Friday 2:15pm Grand Ballroom ABC
Cider clubs and online cider stores: Bring on the sophistication as we raise the profile of craft cider nationally. Panel will discuss increasing awareness and attitudes around craft cider brands and how to increase your sales, allowing you to take home a higher margin through your Clicks and Cliques.
Moderator: Emily Ritchie, Northwest Cider Association; Panelists:
•   Steven Harrison, VinoShipper
•   Eleanor Leger, Eden Specialty Ciders
•   Andrew Beyer, Finnriver Cider
Nitty Gritty: Distributors Get Technical
Thursday 1:15pm  Grand Ballroom FGH
For this panel, distributors will do less "waxing philosophical" on the elusive question of how to best sell different kinds of cider, and spend more time talking about the technical side of their businesses, which, in the end, determine a lot about how they must approach cider sales. Panelists from different states will share information on their licensing, and how it affects the kind of accounts they are able to sell to as well as how this has affected the structure of their cider sales. They will touch on challenges such as registrations, liquor law, taxation, and other state by state oddities involved in selling cider.
Moderator: Lauren Shepard, Shelton Bros.
Sales Academy: Techniques for cideries of all sizes
Thursday 1:15pm Junior Ballroom 1-2
Join veteran sales trainer Eric McCrory for "the art of the sales call". Whether you're a cidermaker selling your first batch or a larger cidery looking to enhance your sales team, this training will provide you with an effective, step-by-step approach to getting your product on the shelf or on tap. We will cover topics such as negotiating, probing, distributor follow up, and much more.
Speaker: Eric McCrory, Angry Orchard. Pre-registration required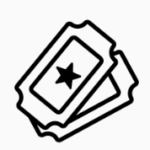 Using Education Programs to Drive Sales
Thursday 10am Room 208
We have exciting stories to tell and we convey them best through an educated team of storytellers. As we grow and mature as an industry, education must be a huge part of how we continue to achieve our standard of quality and integrity. Whether you are small or large, quality in production can be paired with a company culture of education and training. This panel will explore how education is embraced by different companies and different roles within those companies, and give inspiring tips to successfully launching your own company education culture. 
Moderator: Chris Shields, Cidergeist; Panelists:
Tim Godfrey, Golden State

Jennie Dorsey, Schilling Cider House

Amie Fields, Botanist & Barrel

Eric McCrory, Angry Orchard
What Retailers Really Want: Bay Area Edition
Thursday 10am Grand Ballroom FGH
Bottle shops are a unique sales channel. This panel of local beverage retail specialists will shine some light on what makes them want to carry a particular brand, what their ultimate decision-making process is, what they need from producers besides a great product to help their product move, how cider plays into their product strategy, and how the distributor impacts the decision.   
Moderator: Mattie Beason, Stem Ciders; Panelists:
Liz Rubin, Bi-Rite Market

Cameron White, Ramen Shop 

Mike Reis, Redfield Cider

Ron Leedy, Armadillo Willy's