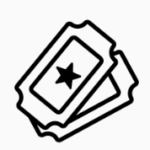 Some workshops require reserved seatings and may sell out. Sign up during registration.
Building A Sensory Program From the Ground Up
Friday 2:15pm  Junior Ballroom 3-4
Presenters will discuss considerations and steps involved in the development and implementation of a sensory program at cider houses of all sizes. Topics covered will be relevant to small local operations, larger regional cideries, and those in between. Methods for the evaluation of cider for product development and quality assurance, as well as strategies to develop, train, and implement a formal sensory panel will be presented and displayed through interactive tastings throughout the talk. Participants will walk away knowing how to enhance their craft by using tasting data to make every day production decisions.
Presenters: Adam Cary, 2 Towns & Lindsay Barr, DraughtLab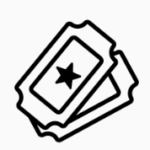 Cidermaking in the orchard: Elevating apple character before press
Friday 2:15pm Junior Ballroom 1-2
As cider producers, we are constantly asked what apples should be used for making cider. This session will provide an overview of cider apple varieties and blends commonly used in cider production and how to elevate characteristics before the press and during production.
(1) understanding cider apple varieties
(2) apple blends
(3) growing for polyphenols
(4) elevating apple character and maximizing character before they arrive at the press
Moderator: Valerie Scott, Duluth Cider; Panelists:
Marcus Robert, Tieton Cider Works
Greg Peck, Cornell University
Danger Lurks! Changing Perception of Safety in the Cidery
Thursday 2:45pm Room 208
A lively panel discussion and Q&A on implementing a culture of safety from the bottom up and on every budget.  Hear stories of what to do and what not to do. Topics ranging from chemical hygiene, air quality, kinetic energy and corresponding best practices will be discussed.  Learn about making safety fun and interesting so everyone can go home at the end of the day!
Moderator: John Behrens, Farmhaus Cider; Panelists:
Ben Stoub, Farmhouse Cider
Tom Krywko, Sea Cider Farm & Cider House
Is That My Fault?
Friday 3:45pm Grand Ballroom DE
This interactive presentation will demonstrate faulty ciders and explain how those faults can occur. We will create ciders that have a variety of aroma faults including H2S, Brettanomyces, indole, acetic acid, and more. Then, we will go into detail explaining how these faults arise and how to prevent them.
Presenter: Bri Ewing Valliere, Washington State University
Microbial control at cider packaging
Friday 10:15am  Grand Ballroom FGH
Cider is a sensitive product to package.  Cider generally contains high levels of residual sugar and low alcohol, meaning it is more susceptible to refermentation than other alcoholic beverages on the market.  This presentation will cover the various ways to prevent microbial spoilage during the packaging process. We will discuss the pros and cons of various methodologies for microbial control.
Presenter: Rebekka deKramer, Scott Labs
Pet-Nat Cider: Technique & Taste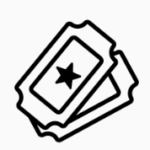 Friday 2:15pm Room 208
Pétillant Naturel (aka Pét-Nat or Méthode Ancestral) is a method of carbonating wine or cider by finishing primary fermentation in the bottle, trapping carbon dioxide inside the vessel. This has become an increasingly popular method for finishing fermentation among cidermakers and natural winemakers. Discuss techniques of Pét-Nat production and taste through different ciders showcasing this lively and rustic method of cider production.
Moderator: Olivia Maki from Redfield Cider Bar & Bottle Shop; Panelists:
Ryan Burk, Angry Orchard
Lyndon Smith, Botanist and Barrel
Lisa Hinton, Old Westminster Winery
Tony Coturri, Coturri Winery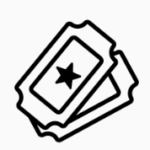 Tannin Content of Hard Cider - How tannins protect and improve sensory components in cider. 
Friday 3:45pm Room 208
Apples contain varying levels of naturally present tannins, which have many beneficial effects on cider quality components. Tannins can inhibit various microbial communities, limit oxidation and the subsequent browning of color, increase aromatics and enhance quality sensory characteristics such as structure, astringency and body. This presentation will review what tannins are, the varying forms, their sensory contribution in cider, and the tannin content of apples from around the world, both heirloom and dessert. There will be a short sensory component to showcase how tannins are perceived in the mouth, with an emphasis on balancing sweetness and structure. We will showcase the practical application of tannins in the cider to improve filtration, manage volatile sulfur compounds, and their application in combating oxidation and improving cider quality.
Presenters: Matt Wilson, Enartis
The beginner's guide to cider analysis: How to build a cidery lab on a budget
Thursday 1:15pm Grand Ballroom DE
What should you be testing in your cider?  How often? And more importantly, using what equipment?  There are many benefits to doing your own testing on your cider, including quality control and regulatory compliance, but it can be daunting to decide what equipment to buy or how to know if the testing your are doing is accurate.  We'll explore the must-haves, the work-arounds, and where to invest your precious dollars when it comes to performing in-house lab analyses on cider.
Speakers: Steve Trussler, Brock University & Kristen Needham, Sea Cider
The Yeast Whisperer
Friday 2:15pm 
We bring Shea back year after year because frankly, this session is beloved--a CiderCon® classic. If this is your first time to CiderCon® and you are newer to the cidermaking game, do not miss this! Shea will cover understanding fermentation and provide a practical guidance to nutrition, strain selection, fermentation management and style creation.
Speaker: Shea Comfort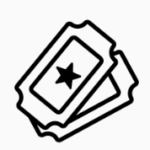 Aging Cider
Thursday 1:15pm Junior Ballroom 3-4
When does it make sense to age cider?  What are various options for aging - oak, steel, bottle, more - and how do they impact flavor?  We will discuss the intersection of cider profiles and aging approaches from both organoleptic and economic perspectives.  In other words, what will it taste like, how long will it take, and how much will it cost? This is a tasting session where some aged and unaged ciders from places far and wide will be poured. Come with your questions, and your taste buds
Moderated by Eleanor Leger
Use and abuse of SO2
Thursday 10am Grand Ballroom DE
The presentation will cover the basic chemistry of this very effective preservative, why pH and storage vessel matter, and, most importantly, how to use it correctly. We will discuss what can happen if too little or too much is used, what we know about "SO2 headaches," Cornell's latest research on the effects of SO2 and cans, and an introduce a new way to measure molecular SO2 directly.
Speakers: Chris Gerling, Cornell University & Dave Takush, 2 Towns