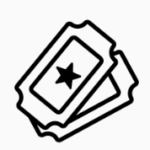 Albert Etter, Historical Orchards & Apples at Filoli Gardens 
Tuesday, 12:30 pm - 5:30 pm
Includes tastes of ciders and light fare
Visit the Filoli Historic House & Gardens and experience the rich history of Filoli's Gentleman's Orchard and that of the renowned Albert Etter in Ettersburg, CA. The panel will discuss the history and importance of these places as well as the art of caring for and preserving old orchards in Northern California.  After the talk, you'll have the opportunity to take an intimate guided tour of the grounds and taste cider from these orchards.
Guide: Brandon Buza, Co-chair of Cider Category for the Good Food Awards
Kate Nowell, Filoli - Horticulture Manager
Tom Hart, Co-Owner, Sales, Distribution & Orchards - Humboldt Cider Company
Keith Park, Horticulturist & Arborist, National Park Service
Daniel Bussey, Lost Orchard Project & Author of The Illustrated History of Apples in the United States and Canada
Carbon Farming: Creating a More Resilient Orchard
Thursday 1:15pm Room 208
In this session we will explain how you can start carbon farming by sequestering more carbon in our orchard soils. We will also discuss all the benefits that happen when you start building organic matter in an orchard instead of burning it up and washing it away through tillage. We will take a practical look and follow one grower through there soil management program and the benefits they have seen.
Moderator: Dan Rinke, Art & Science; Panelists:
Darek Trowbridge of "Old World Winery"
Ned Lawton of Ethic Ciders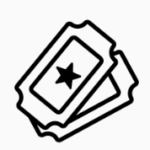 Cidermaking in the orchard: Elevating apple character before press
Friday 2:15pm Junior Ballroom 1-2
As cider producers, we are constantly asked what apples should be used for making cider. This session will provide an overview of cider apple varieties and blends commonly used in cider production and how to elevate characteristics before the press and during production.
(1) understanding cider apple varieties
(2) apple blends
(3) growing for polyphenols
(4) elevating apple character and maximizing character before they arrive at the press
Moderator: Valerie Scott, Duluth Cider; Panelists:
Marcus Robert, Tieton Cider Works
Greg Peck, Cornell University
Orcharding in the West
Wednesday 8:00am-12:30pm
This 1/2 day orcharding seminar explores various topics relevant to today's orchardist and today's climate. We will conclude with a scion exchange. 
Carbon Farming: Plans and Practicalities – Ryan Johnson, Consulting Team Lead for Landscape Analytic Solutions and Regen Wise
Cover Crops and the Western Orchard – Joanna Ory, Post-doctoral Fellow, U. C. Berkeley, Department of Environmental Science, Policy, and Management
Regulated Deficit Irrigation for Increasing Efficiency and Fruit Quality – Travis Alexander, Post-doctoral Research Associate, Washington State University, Mount Vernon NW Washington Research and Extension Center
Hardy Heirloom Apple Varieties from Gold-Rush Era Orchards – Amigo Bob Catisano, Founder, Felix Gillet Institute