From other cidermakers willing to share their expertise in not only cidermaking, but also from their previous backgrounds in other fields, to professionals from various backgrounds who just love cider and want to see us all succeed, we are so lucky to have such an amazing variety of people who are so generous about sharing their knowledge with us. You can learn more about all of our speakers below.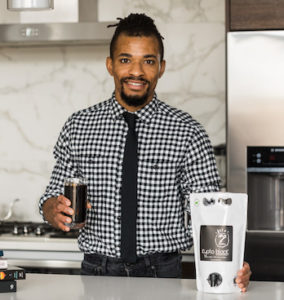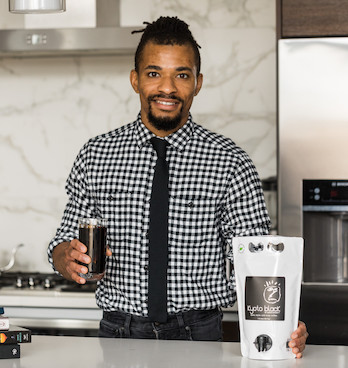 Justin Doggett
Presentation: 2020 is Done… Now What?
Justin Doggett is the owner and founder of Kyoto Black, a small coffee business located in Edgewater, Chicago. Kyoto Black focuses exclusively on the Kyoto style slow drip method of brewing.  This is a process where the coffee grounds are held in a chamber and cold water is dripped through them one drop at a time.  This painstaking method produces an incredibly clean and nuanced premium coffee.
With the myriad of changes faced by the food and beverage industries, Kyoto Black has emerged even stronger than before. Justin is eager to share his insights as a small-scale producer with our community and perhaps his perspective can help us glean important facts about today's environment.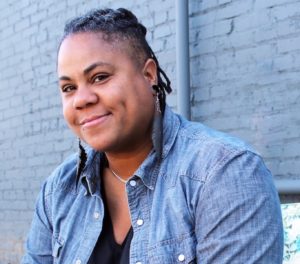 Dr. J Nikol Jackson-Beckham
Presentation: "…Paved With Good Intentions": Putting IEJ Strategy Into Practice
A former professor of Communication Studies, Dr. J Jackson-Beckham dedicated her academic career to the study of American beer. Today, she helps craft beverage organizations develop inclusive, equitable, and just practices that drive success, build communities, and empower individuals through her consultancy, Crafted For All, LLC. She is also the founder and Executive Director of Craft x EDU (pronounced "craft by E-D-U"), a nonprofit whose mission is to champion equity, inclusion, and justice in the craft brewing community through education and professional development. She is an author, speaker, and vocal advocate for the craft beverage community. In 2018, Dr. J was named the Brewers Association's first ever Diversity Ambassador. In 2020, she was named Imbibe Magazine's 2020 Beer Person of the Year.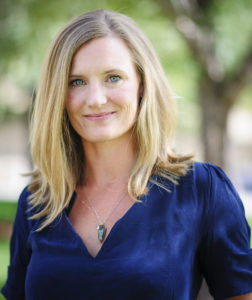 Anna Nadasdy
Presentation: Consumer Trends in 2021: What You Need to Know to Stay Agile
With an extensive sales, marketing, and management background gained over the course of the last 18 years from lengthy turns for well-respected craft breweries including Odell Brewing Company, Sierra Nevada Brewing Company, and Great Divide Brewing Company, Anna Nadasdy now shares her experience and knowledge helping Fintech's InfoSource® clients grow revenue and improve profitability with data at the heart of their business strategy. She is a Certified Cicerone, book lover, design enthusiast, political junkie, handywoman, devotee of good food and drink, and loves exploring the outdoors with friends and family. Ms. Nadasdy holds a Bachelor of Science in Industrial Engineering from Purdue University and resides in Northwest Denver with her husband, John and daughter, Evelyn.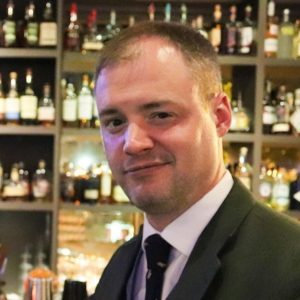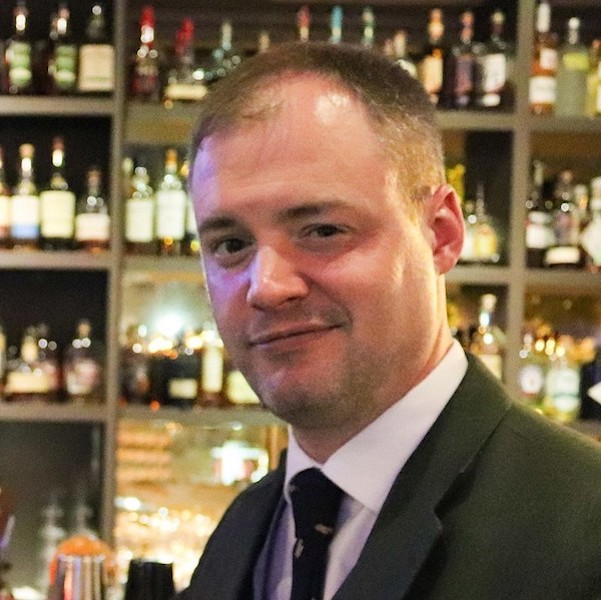 Michael Uhrich
Presentation: Insight Flight: A Bev Alc Analytics Tasting
Seventh Point Analytic founder & chief economist, Michael Uhrich, is the former chief economist at the Beer Institute and former head of marketplace intelligence at MillerCoors. He holds a master's degree in applied econometric science from Marquette University and has conducted numerous successful analytic and strategic consulting projects. His estimates, forecasts, and analyses have informed billions of dollars in investments and improved performance among countless businesses large and small.
Rachel B. allison
Session: Troubleshooting Canning Issues with Cider

Rachel B. Allison is a Ph.D. candidate at Cornell University, working with Dr. Gavin Sacks in wine flavor chemistry. Her research focuses on the development of reduced off-aromas related to copper fining and canned wine formats. She received her undergraduate degree in Engineering Chemistry at Queen's University and is the recipient of NSERC Canada Graduate and Postgraduate Scholarships and the 2020 ASEV President's Award for Scholarship in Enology.
Philippe Bishop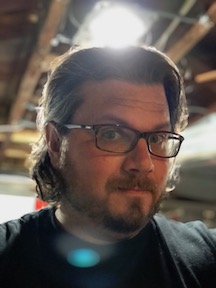 Session: Consumer Expectations of Single Varietal Cider and Apple Varieties

Philippe is a co-owner of Alpenfire Cider, a family-run cidery based in the seaport town of Port Townsend, Washington. Primarily he handles the sales & distribution side of things, but with any small company he wears many hats from cleaning the floors, to blending, to pruning in their organic cider orchard. Previously he sat on the board of the NW Cider Association and worked at a high end craft beer, cider, & sake distributor/ importer on both the sales and operations side. Currently he lives in Seattle, WA with his wife and two kids and sits on the board of the American Cider Association. 
Matt Buck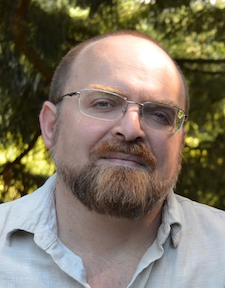 Session: Demand for More Sustainable Products and the Value of Third-Party Certification

Matt is the director of Food Alliance, a national non-profit with sustainability standards and an auditing program that farmers, ranchers and food and beverage companies use to improve performance, differentiate and add value to products, strengthen brands, and support credible claims for social and environmental responsibility.
As an independent consultant, Matt also provides services to organizations working on farm and food systems issues. Clients have included Meyer Memorial Trust, Oregon Food Bank, Ecotrust, the Port of The Dalles, James Beard Public Market, and the High Desert Food and Farm Alliance.
Matt is one of the founders and a lead organizer for the Oregon Community Food Systems Network, a collaborative of 53 non-profit organizations started in 2015 to strengthen local and regional food systems and deliver better economic, social, health and environmental outcomes.
Ryan Burk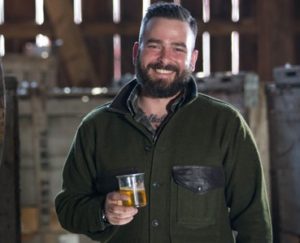 Session: Factors to Consider When Making Sparkling Cider

Ryan is a native New Yorker and a lifelong student of fermentation and agriculture. As Head Cidermaker, he oversees production, new product development and orcharding at Angry Orchard's 60 acre farm in The Hudson Valley. Prior to joining the Angry Orchard team, Ryan racked up years of professional cider making experience in Michigan, with a particular focus on barrel aging and natural fermentation. Ryan serves as a board member to the American Cider Association (American Cider Association) and the Cider Institute of North America (CINA) and has been recognized by USApple's "Young Apple Leaders," Wine Enthusiast's "40 under 40" as well as Imbibe Magazine's "Imbibe 75" for his leadership, collaboration and innovation in the cider industry.
Katie Campos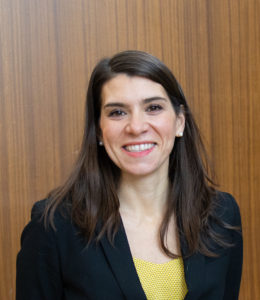 Session: Prioritizing Racial Equity in Business Communities
Katie Campos is a passionate cidermaker and sommelier who runs Beau Fleuve Cidery, a small urban cidery in Buffalo, NY. She has interned with Eve's Cidery and ANXO. Outside of cider, Katie is a founding partner of Strategic Collective where she supports leaders who are looking to create high-impact, inclusive and sustainable organizations. Formerly, Katie was the founding Executive Director of Teach For America – Buffalo, where she was responsible for launching a partnership with the Buffalo Public Schools. Additionally, Katie served in New York Governor Andrew Cuomo's cabinet as his Assistant Secretary for Education. She worked on the 2008 Obama Campaign and for Democrats for Education Reform before returning home to Buffalo to start Buffalo ReformED, an education reform advocacy organization that works with Buffalo parents. She earned her Bachelor's degree from Washington University in St. Louis
Meredith Collins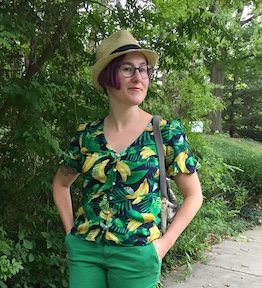 Session: Virtual Pub Chat: The UK Flavor
Meredith Collins is the blogger behind Along Came A Cider, where she has been tasting, photographing, and reviewing hard cider for eight years. In addition to managing her blog, Meredith has judged for the Good Food Awards, the Great Lakes International Cider and Perry Competition, and state competitions for both New York and Pennsylvania. She has presented at CiderCon® several times, taught classes on cider business, how to taste cider, and America's cider renaissance. Her cider experience includes working with the New York Cider Association and Finger Lakes Cider Week as a social media ambassador, educator, writer, and guest pourer. Her writing credits include Edible Finger Lakes and Cider Culture Magazine among others. She writes, consults, and teaches about cider whenever possible.
Chris Condos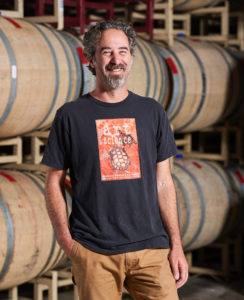 Session: Strategies for Creating a Successful Blend

Chris is a California native, but only three generations form Greece. After graduating with a Plant Ecology degree, Chris went on to study Viticulture & Enology at UC Davis. In 1995, he went to work for Pine Ridge Winery in Napa as their enologist. In 1997 he co-founded 
Vinum Cellars
in Napa Valley. Vinum Cellars started out producing 900 cases in 1997 and was selling 100,000 cases in 2018. In 2008 Chris & his wife, Suzanne Hagins, started
Horse & Plow Winery
in Sonoma County, focusing on certified organic grapes from the North Coast and Cider from Sonoma County. They started the Horse & Plow Tasting Room in Sebastopol in 2016 and are now selling half of Horse & Plow production Direct to Consumers. Chris is also a winemaking consultant for Kathryn Kennedy Winery in the Santa Cruz Mountains, Cox Vineyards in Mendocino, and WINC in Santa Barbara to only mention a few.
Gabe Cook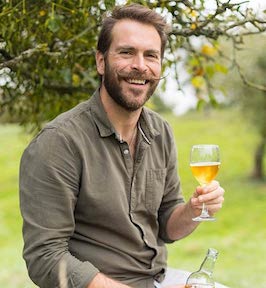 Session: Virtual Pub Chat: The UK Flavor
Gabe Cook is The Ciderologist, and through world class and award-winning writing, teaching, tasting, training and judging, he is changing the way the world thinks and drinks cider.
Gabe is an independent cider expert with 15 years of experience working with the fermented apple, from small farmhouse cidermakers, all the way up to the world's largest.
He is the author of Ciderology: From History and Heritage to the Craft Cider Revolution.
Andrew Coplon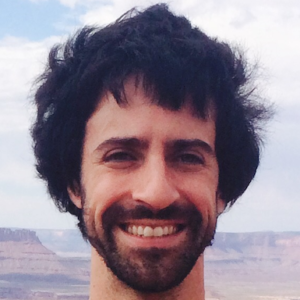 Session: 10 Strategies to Maximize the Taproom Experience During the COVID-Era
Andrew Coplon is the Founder of Secret Hopper and Craft Beer Professionals. Having spent the past 20 years managing a foodservice that oversees large events at sports and entertainment venues across the country, Andrew learned that it's about more than just a baseball game or concert. It's about creating an overall exceptional customer experience. Andrew has taken this belief and combined it with his passion for craft beer to help breweries monitor their tasting rooms, increase their in-house revenues, and learn to differentiate as the craft beer industry soars past 8000 breweries.
Dottie Gallagher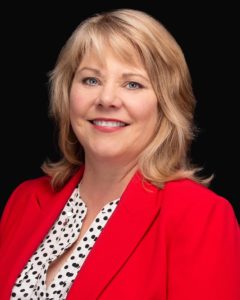 Session: Prioritizing Racial Equity in Business Communities

Dottie Gallagher is President & CEO of the Buffalo Niagara Partnership, the area's regional chamber of commerce and privately-funded economic development organization. Partnership members employ more than a quarter of a million people in the Buffalo Niagara region. Prior to joining the Partnership, Dottie was president & CEO of Visit Buffalo Niagara, the region's tourism promotion bureau. She spent nearly 15 years with The Buffalo News and served as a member of their executive management team.
Dottie currently serves on the Boards of Buffalo Urban Development Corp, Erie County Industrial Development Agency (ECIDA), Visit Buffalo Niagara, Community Foundation for Greater Buffalo, Invest Buffalo Niagara, Unshackle Upstate, the University at Buffalo School of Management's Dean's Advisory Council, AAA of Western and Central New York, the Association of Chamber of Commerce Executives and the Lipsey Architecture Center.

Dottie received her undergraduate degree from Towson University, her MBA from the University at Buffalo and an honorary Doctor of Commercial Science degree from Niagara University.
Chris Gerling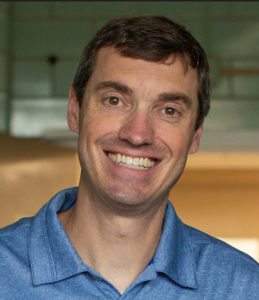 Session: MalusBusters
Chris Gerling is an Extension Associate in the department of Food Science at Cornell University. He works with the craft beverage industry to create educational programs that support the growth and improved quality of premium wines, ciders and distilled spirits. He is the manager of the Vinification & Brewing Technology Lab, where fermentations are conducted for research projects and applied trials; and the Cornell Craft Beverage Analytical Lab, where products may be submitted for troubleshooting, routine analysis or sensory appraisal. He also organizes and conducts workshops and seminars that focus on production and analytical techniques for farm-based beverages. Chris is the past chair of the American Society of Enology and Viticulture/ Eastern Section and serves on the ASEV national chapter's laboratory proficiency committee. He is a member of the Cider Institute of North America's executive committee.
Dana Glei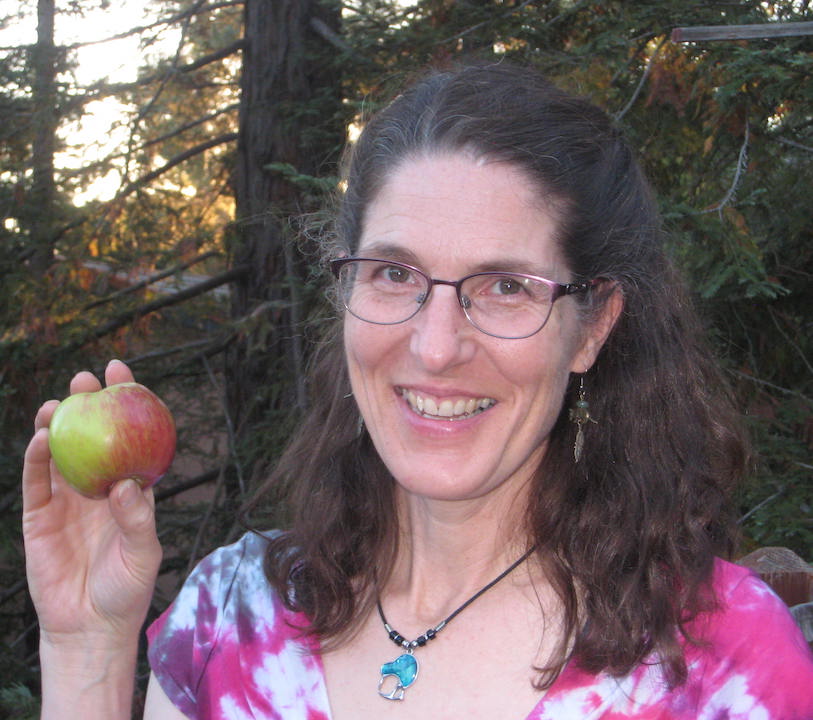 Session: Home Cidermaking is Ripe for Experimentation
Dana Glei is a home cidermaker, part-time Cider Club Coordinator for Tilted Shed Ciderworks, and native plants enthusiast. Apples are in her blood. Her family has been growing apples in Michigan for more than 100 years. She spent a lot of her childhood playing in the orchards and working at the farm. In her day job, she works as a research demographer.
Nick Gunn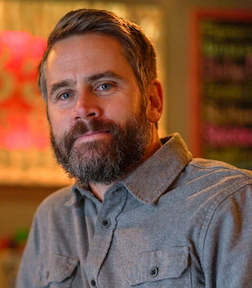 Session: Purposeful Co-Fermenation

Located in Salem, OR, Nick Gunn of BenchGraft Cider Consulting has over 14 years of professional cidermaking and orcharding experience. Through BenchGraft, Gunn guides prospective cidermakers through various stages of development. His consulting services focus on everything from building a substantial business plan to brainstorming ideas for future cider flavor profiles.
Nick is also a founding member and president of the Cider Institute of North America (CINA).
Stephanie Hartman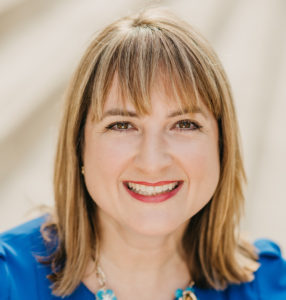 Session: Manage Yourself to Better Manage Others; Wrangle Your Triggers and Keep Your Cool
For more than 20 years, Stephanie Hartman has provided Leader, Team and Organization Effectiveness support to large and small businesses in wide ranging industries such as financial services, technology, B2B professional services, restaurants and home services.
As president of Catalyst Consulting, Stephanie has adapted planning and team development methods typically used in large corporate settings for practical use by small businesses. In addition, she has developed models and tools that allow her clients to make sense of the nonsense. They are able to resolve employee and business challenges and achieve incredible levels of personal and professional performance and life balance. Stephanie is great at staying present with people in emotionally-charged situations and loves helping people gracefully handle sticky issues with employees, customers and partners.
Stephanie will be presenting two additional webinars for ACA members in the weeks following CiderCon.
Nancy Singleton Hachisu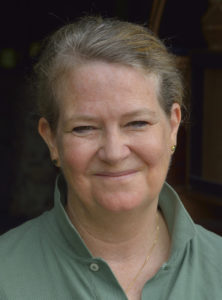 Session: Artisan Japanese Cooking with Japanese Craft Cider
Nancy Singleton Hachisu is a native Californian, Stanford graduate who has lived with her Japanese farmer husband in a 90-year-old farmhouse in rural Saitama since 1988. Author of four cookbooks: Japanese Farm Food (Andrews McMeel, Sept. 2012), Preserving the Japanese Way, (Andrews McMeel, Aug. 2015), Japan: The Cookbook (Phaidon, April 2018), and Food Artisans of Japan (Hardie Grant, Nov. 2019). Hachisu's work has been translated into French, Italian, Spanish, German, Portuguese, Dutch, Chinese, and Japanese.
Hachisu appears frequently in Japanese media, documenting her preserving and farm food life as well as visits to artisanal producers in more remote areas of Japan to advocate for Japan's disappearing food traditions. Recipient of a James Beard award, she has written for The Art of Eating, Lucky Peach, Saveur, Food & Wine, Travel & Leisure, National Geographic Food, BBC Travel, and Fool Magazine.
Hachisu also assisted on and appeared in the Salt episode of Netflix's runaway hit: Salt, Fat, Acid, Heat.
Darlene Hayes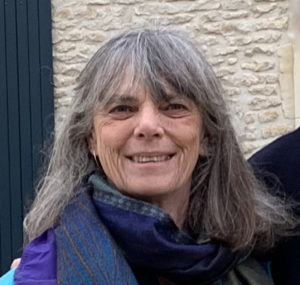 Session: Strategies for Creating a Successful Blend
Cider expert and author of Cider Cocktails - Another Bite of the Apple, Darlene Hayes has traveled throughout the world interviewing cidermakers, growers, and researchers, all the while drinking many fabulous ciders and trying to wrap her head around cider, past and present. She is a well regarded international cider judge and teacher, editor of the cider zine Malus, and writes about cider for a variety of other publications, including a regular column for Spirited Magazine, as well as at allintocider.com. She makes a bit of cider of her own from her orchard where she is conducting research on the impact of terroir on apples used for cider.
Talia Haykin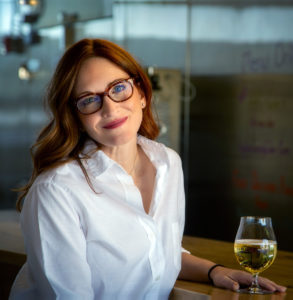 Session: Cider Clubs--Growth, Opportunity and Tools

Talia owns and runs Haykin Family Cider with her husband Daniel. Starting as hobbyists in 2013, they opened their cidery in February 2018 after winning Best Cider at Franklin County Cider Days and Best in Class at GLINTCAP. Together, they strive to make exceptional single varietal sparkling cider from their location in Aurora, Colorado. Outside of cider, Talia has worked in marketing and public relations for 15 years. After receiving her master's degree from the University of Denver, she was invited back to help develop a social media marketing focused master's degree. Prior to starting her freelance career, she served as the Chief Marketing Officer of a large non-profit organization in Denver. The Haykins live in Denver with their five year old son, almost three year old daughter, and wacky pup.
David Howitt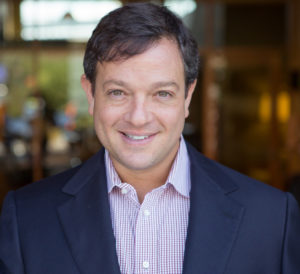 Session: Valuations for Cider Companies and Specialty Alcohol Companies
David M. Howitt, founder & CEO of Meriwether Group and author of Heed Your Call is an inspiring thought leader and accomplished entrepreneur. David has over twenty years of experience providing financial, strategic, and brand counseling to early stage, and Fortune 100 companies.
He has the unique ability to integrate vision and growth strategies with mission and purpose, and has provided guidance to Stumptown Coffee, Dave's Killer Bread, Pendleton, adidas, Voodoo Doughnut, Salomon, Airstream, Klim, Bloch, ABC Carpet & Home, Little Big Burger, and many others.
He has achieved success by following the principles outlined in his book, "Heed Your Call." He affirms that by embracing the Power of And™, where we unite artistry And analytics, and integrate intuition with intellect, that we positively affect the way we live and the world around us.
Sean Kelly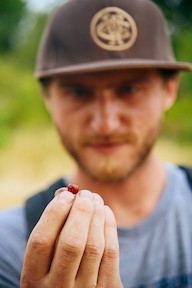 Session: Purposeful Co-Fermentation

Sean Kelly is an owner and cidermaker at Wildcraft Cider Works based in Eugene, OR. He creates ciders and perries from 100% Oregon-grown heritage fruits and botanicals sustainably gathered in the wild using natural yeasts Each ingredient is fermented individually, and then hand-blended to perfection.
He was recently named one of Wine Enthusiast's 40 Under 40 Tastemakers for 2020.
Belinda Kemp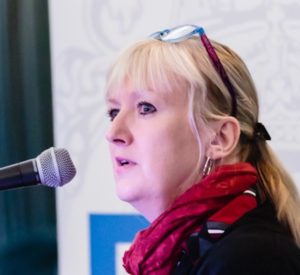 Session: Factors to Consider When Making Sparkling Cider
Belinda gained her Ph.D. at Lincoln University, Canterbury, New Zealand where she studied tannin, and volatile aroma compounds, and sensory characteristics of Pinot noir wine. She is currently the Senior Staff Scientist in Oenology at CCOVI, Brock University, and Adjunct Professor of the Department of Biological Science, in the Faculty of Math and Science at Brock University, Ontario. As well as a wine scientist, Kemp gained previous practical still and sparkling winemaking experience in commercial wineries in NZ and the UK. She organizes the annual FIZZ Club for Canadian sparkling winemakers in Ontario and British Columbia and serves on the VQA-O Standards Development Committee. Her current research is focused on the Maillard reaction in sparkling wines, wine flavor chemistry, the impact of sugar on wine aroma and flavor, leaf removal strategies according to grape variety and wine style, the influence of sour rot on sparkling and still wine flavors, and phenolic management of sparkling and red wines.
Maria Kennedy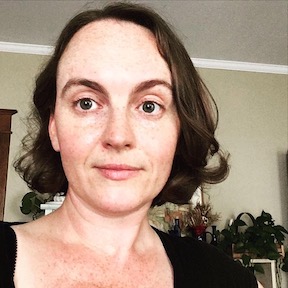 Session: MalusBusters
In between cider adventures Maria Kennedy is busy at her full time job as a faculty member in the Rutgers University Department of American Studies, where she is the Administrative Director of the New Jersey Folk Festival.  She teaches courses in folklore, public humanities, and leads a team of students who manage the folk festival each year. She received her PhD from Indiana University's Department of Folklore and Ethnomusicology.  Her research examined countryside conservation and agricultural heritage issues in the UK, specifically looking at orchard landscapes and small-scale cider production. In addition, she has researched cidermaking in the UK and North America with an emphasis on cultural heritage, folklore, and contemporary social practices.
Samantha Lee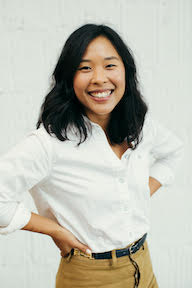 Session: Building a Brewery for Everybody: The Story of Hopewell Brewing
As co-founder of Hopewell Brewing Co., Samantha Lee oversees operations, marketing and partnerships for the progressive craft brewery and taproom. A Chicago native, Lee met future business partners Stephen Bossu and Jonathan Fritz while studying Media Studies and Criticism at the University of Illinois Urbana-Champaign. Prior to founding the brewery in 2016, Lee worked in social justice nonprofits in Portland, Oregon and New York City, most recently for Open Society Foundations to fund investigative journalism and voting rights. Samantha currently serves as the board vice chair for Healing to Action, a grassroots organization working to end gender-based violence. Her extensive work in advocacy laid the foundation for Hopewell's approach as an employer, neighbor and small business.
Eleanor Leger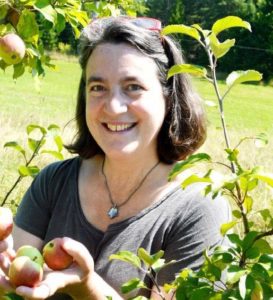 Session: Cidernomics 102: Evaluating Sales Channel Economics

Eleanor Leger is the Founder of Eden Specialty Ciders of Vermont. Eden was established in 2007, and is a leading producer of ice ciders and harvest-driven dry ciders. Eleanor has served on the Board of the ACA, as a member of the Vermont Working Landscape Enterprise Board, and was a founder of the Vermont Cider Makers Association. In addition to leading the team at Eden, Eleanor writes about the economics of small cider production at Cidernomics.com.  She received an honors degree in Economics from Harvard and an MBA from the Wharton School.
Nicole Leibon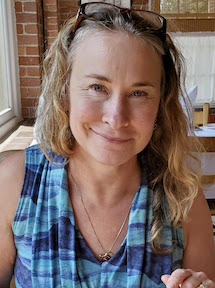 Session: Strategies for Creating a Successful Blend

Particularly known for her skill at tasting and blending, Nicole LeGrand Leibon has been cited as one of the best cider judges because of her generous feedback. As the first cider-specific hire for Farnum Hill Ciders and Poverty Lane Orchards in 2000, she helped create a style that honored the terroir and the fruit, while gaining renown for the best ciders in America. In 2018, while finishing her 19th harvest at Farnum Hill Ciders, Nicole went on to expand her skills to distilling. She became the Assistant Distiller at SILO Distillery in Windsor, VT, as well as Head Cidermaker. In her first year working solely with dessert and heirloom varieties, her cider won acclaim and was a Finalist for the 2020 Good Food Awards.
Deeply experienced in cider, from orchard to package, Nicole has been there for industry growth from its tiny beginnings to the juggernaut it is today. She has traveled extensively to taste and judge cider, and to teach sensory analysis. Previous gigs as brewer and yeast lab tech. Super powers:  sense of smell and ability to break glassware. Cider blend consultant LeNose Knows.
Courtney Mailey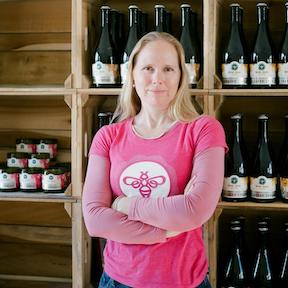 Session: Consumer Expectations of Single Varietal Cider and Apple Varieties

Courtney founded Blue Bee Cider in downtown Richmond, Virginia in 2012. After working in economic development for 12 years, she left the corporate grind in 2010. Courtney attended cider school at Cornell University, apprenticed with Albemarle CiderWorks for one year, then starting getting Blue Bee Cider off the ground in 2012. She has been a leader of the Virginia Association of Cider Makers, the Scott's Addition Beverage District, and the Virginia Wine Cooperative. Courtney is currently a board member of the Virginia Wine Distribution Company and an appointee to the Virginia Wine Board. Blue Bee Cider is still the only 100% women-owned craft beverage company in Richmond, Va.
Meg Maker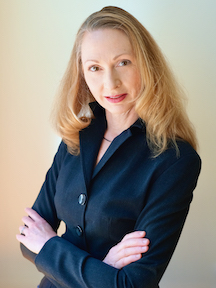 Session: Media Matters: Updating Your Cidery's Website to Help Journalists Tell Your Story

Meg Maker is an award-winning wine writer, editor, and editorial strategist. She travels internationally to interview wine and cider producers, sharing her discoveries in trade and lifestyle publications, including her own site, Terroir Review. Also an experienced editorial consultant, she advises businesses and individuals in communications strategy and tactics. She has special expertise assisting wine and cider businesses with branding, media relations, editorial strategy, and direct-to-consumer marketing. Meg earned bachelor's and master's degrees from Dartmouth, is a Certified Specialist of Wine, and is a member of the Circle of Wine Writers. Learn more at Megmaker.com, and follow her on Twitter @megmaker and Instagram @megmaker.
Jake Mazar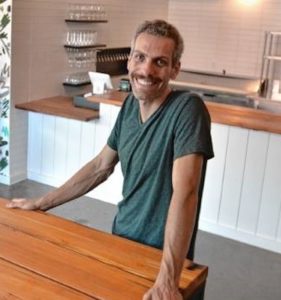 Session: How to Build the Financial Section of Your Business Plan

Jake Mazar is the co-founder and business manager of Artifact Cider Project. Jake and co-founder, Soham Bhatt, started Artifact in 2014, with the desire to create exceptional cider that expresses the northeast as it is today. In addition to Artifact, Jake also founded and co-manages a farm to table catering company in Western MA. Prior to founding his companies, Jake worked in management consulting, in economic development consulting in sub-saharan Africa, in clean tech, and on production vegetable farms. He graduated Summa Cum Laude from Boston College with a degree in finance and economics.
Douglass Miller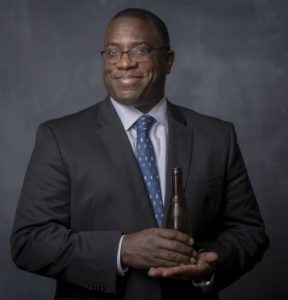 Session: MalusBusters
Douglass Miller has over 30 years of industry experience in restaurants, hotels, resorts, and education. He has worked around the country including Las Vegas, San Francisco, New York City, Hawaii, Santa Barbara, CA, Philadelphia, and Washington DC. for Four Seasons Resorts and Hotels, Wyndham Hotel, Marriott, and several independent companies. He is a graduate of the Culinary Institute of America (CIA), SUNY Empire State College, and University of Nevada, Las Vegas, where he holds a Master's of Hospitality Administration. Currently, he is a lecturer in food and beverage management at the SC Johnson College of Business, School of Hotel Administration (SHA) at Cornell University. Mr. Miller is a Certified Specialist of Spirits (CSS); Society of Wine Educators, Certified Beer Server; Cicerone, and has taken the Introductory Sommelier Course; The Court of Master Sommeliers.
He has spoken at several conferences, including Tales of the Cocktail, Craft Brewers Conference, Great American Beer Festival, and Menus of Change. He has also been interviewed by the Associated Press, The New York Post, The Wall Street Journal, Nation's Restaurant News, and has had cocktails published in Liquor.com, USA Today Magazine, and AOL. Douglass Miller was a content provider and consultant on the CIA's book, Remarkable Service: A Guide to Winning and Keeping Customers for Servers, Managers, and Restaurant Owners.
Michelle Pagano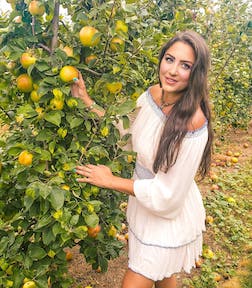 Session: Branding with Cider Influencers

Michelle "The Brew Babe" is a renowned inspirational public speaker, award-winning cider maker and homebrewer, and digital content creator. She has succeeded across several sectors of media including Print and Online Journalism, Public Relations, Marketing, and Web Design for over a decade.
Michelle has spent the past five years sharing her educational experiences, cider & beer reviews, and information on living gluten-free to her 26.6K+ followers worldwide. Shortly after Michelle began homebrewing in 2008, she was diagnosed with Celiac Disease. She accommodated her new lifestyle by expanding her education on alternative fermentation (gluten-free, cider, kombucha, tepache, etc.) and created a new brand through her Instagram @TheBrewBabe and blog
TheOutcask.com
. She is a Certified Cider Professional (American Cider Association), Certified in Cider and Perry Production (Cornell AgriTech), and General Brewing (The Brewing Class). She has competed and judged in several international competitions.
Lee Reeve
Session: Artisan Japanese Cooking with Japanese Craft Cider
Lee Reeve is the Owner-operator of inCiderJapan G.K., a marketing & promotion creative consulting company, as well as an importer, retailer, and producer of cider and cider-related goods. He is also the publisher of inCiderJapan, Asia's first and only bilingual magazine dedicated to all things cider.
Lee is widely regarded as a leading authority on Japan's cider scene, market, and industry, and is often asked to present seminars on said topics. He has been a keynote speaker for several distinguished conferences including the Australian Cider Festival (2018), Second World Beverage Conference & International Symposium on Beverage Crops in Xi'an, China (2018), and was scheduled to speak at the Global Cider Forum (2020) before its cancellation due to the COVID-19 pandemic. In addition, Lee is the representative for Japan at the international cider tourism network, Ciderlands, as well as co-organizer of the Global Cider Connect project, a world-first six-nation cider collaboration to be held in Japan in 2021.

Arturo Reyes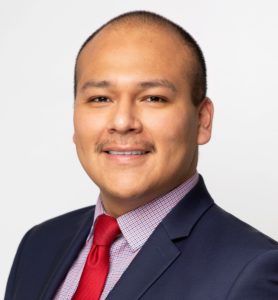 Session: Labeling of Hard Ciders Under FDA Jurisdiction

Arturo Reyes advises domestic and foreign clients on compliance with California's Proposition 65, as well as food and food-contact material requirements, in a host of jurisdictions. He counsels clients on U.S. Food and Drug Administration (FDA) and U.S. Department of Agriculture (USDA) regulations relating to food, alcoholic and non-alcoholic beverages, cosmetics, and food contact materials.
Arturo assists clients by reviewing food labeling and promotional materials, including suitable common or usual names, ingredient declarations, nutrition labeling, health claims, nutrient content claims, and allergen labeling. He prepares labeling information for food products marketed in Australia, Canada, Mexico, Hong Kong, Taiwan, and the Philippines.
Prior to attending law school, Arturo worked as a litigation paralegal and, before that, as a fellow at the New York City Mayor's Office, where he worked with numerous city officials, including the Food Policy Coordinator for the City of New York. Arturo is fluent in Spanish and Italian.
Julie Rhodes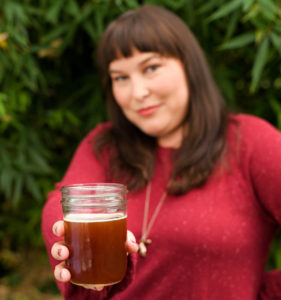 Session: Working Smarter, Not Harder: The Importance of Sales Data & Strategic Planning
Session: Turning Your Instagram Posts Into Dollars
With over 20,000 hours of experience on the business side of the specialty beer industry, from field sales to digital marketing to regional management, a BA in Marketing from Texas State University at San Marcos, and more than 15 years of experience in the service industry, Julie Rhodes is an authority on beverage sales, marketing, sales team management, distributor partnership management, supply chain logistics, and customer service. She is the owner of Not Your Hobby Marketing Solutions, an educational services and consulting company that teaches sales, marketing & distribution management strategies to craft beverage professionals.
Krista Scruggs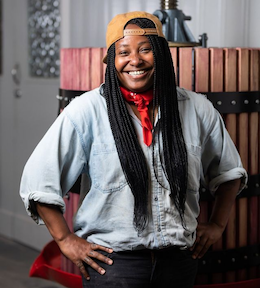 Session: Purposeful Co-Fermentation

Krista Scruggs is the founder and winemaker of ZAFA Wines, based in Burlington, Vermont. Her wild-fermented, unfined and unfiltered bottlings debuted at Brumaire March 2018 and continue to draw rave reviews. Dedicated regenerative farming and using hybrid grapes, Krista manages and farms two vineyards in Vermont and supports organic farms throughout the state by purchasing their fruit. She's also been known to ferment foraged apples and sometimes co-ferment them together. Krista is also the co-owner of CO Cellars, a working cellar, bar and collaborative label for ZAFA Wines + Shacksbury Cider. Krista started in the wine industry working for Constellation Brands and then ventured to work for an array of growers in Washington, Italy, Southern France, and Texas. Since then, she has been featured on Wine Enthusiast's 40 Under 40 Tastemakers of 2018 List, Imbibe's 2019 75 Issue, touted as making "the wine of the future" by VinePair and more.
Kary Shumway
Session: How to Build the Financial Section of your Business Plan
Kary Shumway is the founder of Craft Brewery Finance, an online resource for beer industry professionals. He has worked in the beer industry for more than 20 years as a certified public accountant and a chief financial officer for a beer distributor. He currently serves as CFO for Wormtown Brewery in Worcester, Massachusetts.
Craft Brewery Finance publishes a weekly beer industry finance newsletter, offers online training courses on topics such as cash flow planning, financial forecasting, and brewery metrics. During this crisis, Craft Brewery Finance is offering a Free 60-Day Subscription. Visit www.CraftBreweryFinance.com for details.
Kether Smith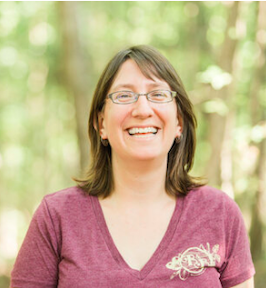 Session: Purposeful Co-Fermentation

Kether is a chef, turned farmer, turned cidermaker. One of her fondest memories is a family tradition of picking wild blueberries in Pennsylvania every summer to make spiritus infusions; a tradition that seeded her love for co-fermentation.  She started her food and beverage journey as a chef earning a Culinary Arts Degree.  After working in kitchens for over a decade, she dreamed of connecting more deeply with the land itself.  She took the leap, switching to farming, rehabilitating a dilapidated farm.  Soon after, cider and winemaking followed with a passion for making natural cider and co-ferments.  Kether's flavors are chef driven, valuing balance and elegance over flare. At home she also brings her love of fermentation to the kitchen. where she can be found fermenting vegetables, making dosa batter, and cooking with cider.
Kether is Co-founder and Cidermaker at Botanist & Barrel in Cedar Grove, NC.
You can follow her on Instagram at @pommeparty.
Autumn Stoscheck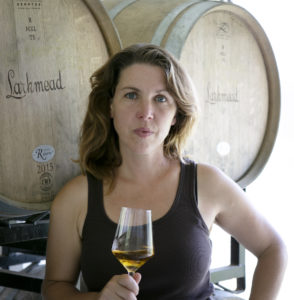 Session: Strategies for Creating a Successful Blend

Autumn Stoscheck co-owns, with her husband Ezra, Eve's Cidery– a small orchard based cidery located at the intersection of the Northern Appalachian Plateau and the Southern Finger Lakes on the traditional lands of the Haudenosaunee Confederacy in New York State. Autumn spends her days growing certified organic cider apples and making them into world class ciders with a focus on natural fermentations.
Dave Takush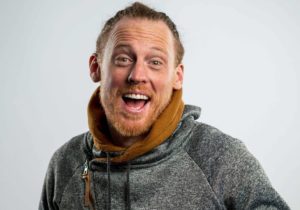 Session: Troubleshooting Canning Issues with Cider

Dave Takush has earned a Master's degree in food and fermentation science at Oregon State University and has over a decade of experience in the craft beer and wine industry. His passion led him to join two childhood friends in starting 2 Towns Ciderhouse. Now one of the largest craft cider producers on the West Coast, 2 Towns has over 60 employees and produces a wide variety of heirloom, traditional, and new world modern ciders using 100% fresh pressed Pacific Northwest apple juice.
David Thornton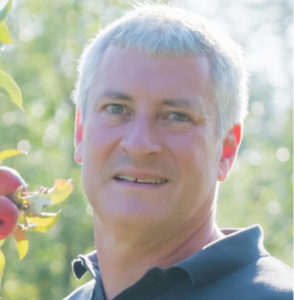 Session: Winter Orchard Care 101
David and his wife Ann Marie started an orchard of Southern heirloom apple varieties on their farm in central North Carolina hoping that they might discover the cider of the South. Ten years later, they have two award-winning cider brands: James Creek Cider House for heritage ciders that reflect the characteristics and terroir of their heirloom apples, and Stargazer Cider for more modern blends. David aspires to bring Southern cidermakers together with growers to see this beverage take its place beside evolving Southern cuisine. He and his wife also maintain a commitment to sustainable agriculture and the preservation of family farms and dark skies in our rural south.
Matt Wilson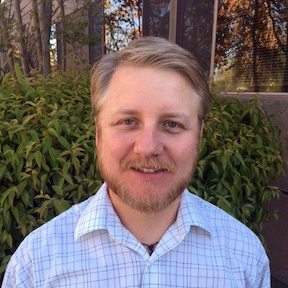 Session: Improving the Shelf Life of Canned Cider

Matt Wilson has worked the last 16 years in the wine industry in Sonoma County, with eleven years working production in the cellar and running product packaging, to becoming a lead on the winemaking team. As one of the technical winemaking specialists at Enartis USA the last five years, he works with cider producers to develop constructive production techniques when dealing with technical issues, helping improve facility protocols, and managing microbial and quality control all the way through packaging to consumption.
Ria Windcaller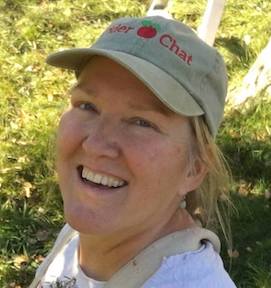 Session: Session: Quince Ciders

Ria Windcaller is the producer and cider emcee at Cider Chat, a weekly podcast with makers, cider enthusiasts and folks in the cider trade around the world.
She is also an award winning, hobbyist cidermaker. She taught how-to make cider for the first 17 years of Franklin County Cider Days.
Nury Yoo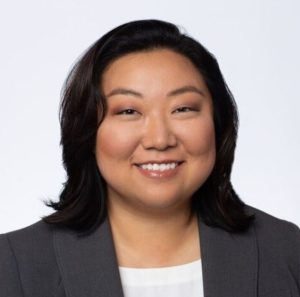 Session: Session: Labeling of Hard Ciders Under FDA Jurisdiction

Nury Yoo represents clients in the food, beverage, cosmetics, dietary supplement, personal care, and alcohol beverage industries, as a member of Keller and Heckman's Tier 1 nationally-ranked Food and Drug Practice. Her areas of expertise include regulatory compliance, labeling, marketing and advertising (including social media), food safety, product recalls, due diligence reviews in connection with private investment, California's Proposition 65, and the complex federal and state issues surrounding the use of cannabidiol (CBD) and related cannabinoids in consumer products. She also advises clients on litigation risk analysis and avoidance measures, responses to litigation demand letters, and the development and implementation of litigation strategy.
Nury is actively involved with the Food and Drug Law Institute (FDLI) and is a frequent speaker on regulatory compliance and litigation risk issues related to the food industry.
© 2021 American Cider Association
American Cider Association is a 501(c)6 non-profit organization.
P.O. Box 66483 Portland, OR 97290