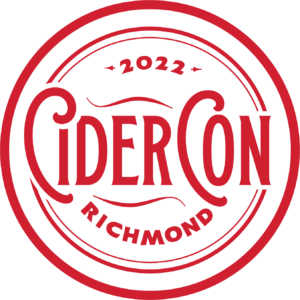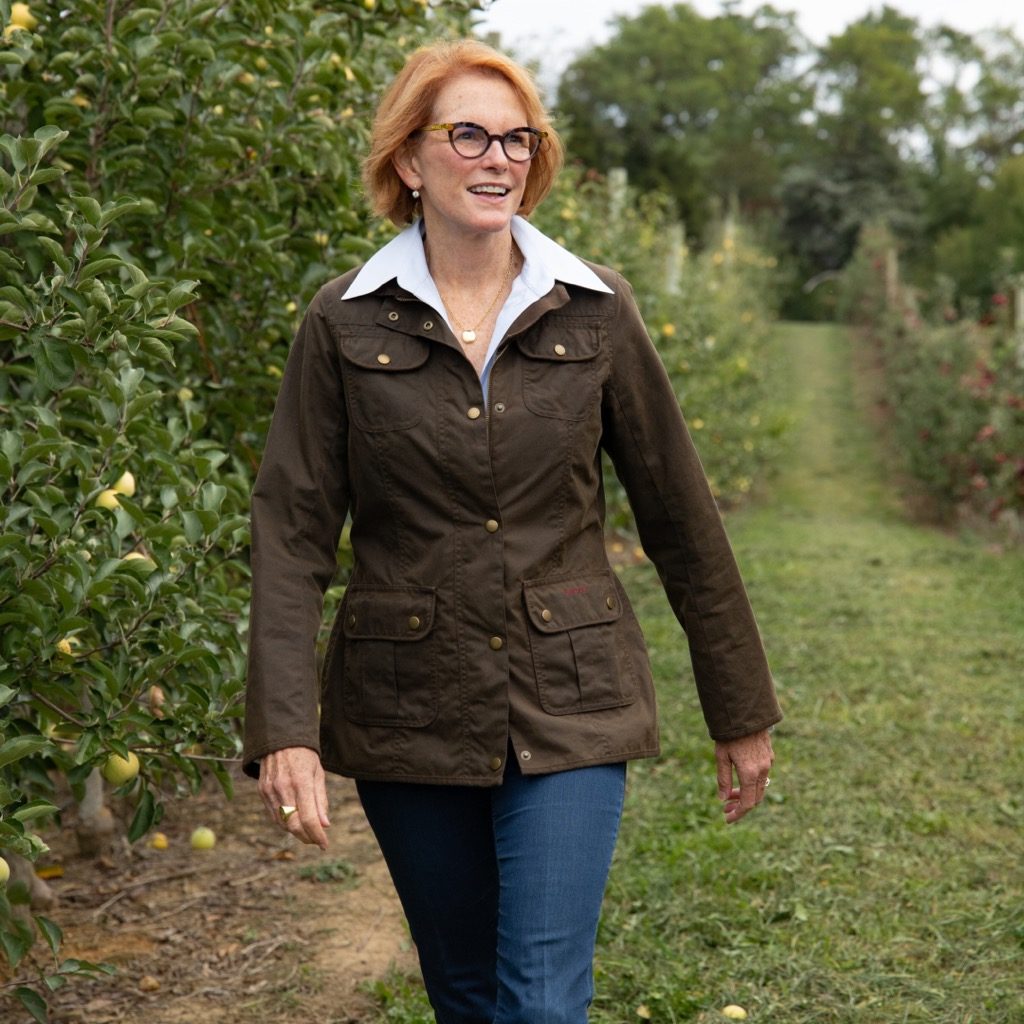 Keynote Speaker Diane Flynt
Diane Flynt's history in the cider industry began in 1997 when she founded Foggy Ridge Cider, the first licensed cidery in the South, by planting cider apples, including many southern varieties. From 2004-2018 Foggy Ridge Cider produced 5300 gallons a year of orchard-focused ciders that was distributed across 15 states.
Since its first production, Foggy Ridge Cider gained a national reputation for high quality cider. Foggy Ridge was featured on CBS Sunday Morning Show, and in publications including Gourmet, Imbibe, Saveur, Garden & Gun, Esquire and Martha Stewart Living. Food & Winemagazine named Foggy Ridge a "Small Batch Superstar" in 2010. MADE: In America awarded Foggy Ridge a 2012 American Treasurer's Award, recognition for artisan producers. Foggy Ridge Cider received many "best of" awards, including a top rating from the New York Times for its Serious Cider blend.
Flynt herself was nominated for the James Beard Award for Outstanding Beverage Professional in 2015 and 2016, and was a finalist for this award in 2017 and 2018. She speaks on cider, farming and food culture in national and regional forums.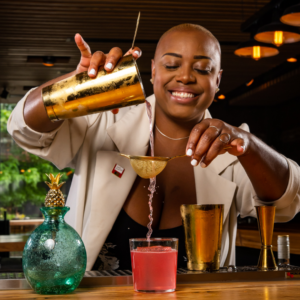 Tiffanie Barriere
Tiffanie Barriere is the bartender's bartender, an influencer and educator who has been awarded with some of the beverage industry's highest honors. The Bar Smart graduate is a Tastemakers of the South award-winner who spent seven years as the beverage director of One Flew South the "Best Airport Bar in the World." As an independent bartender she is known for creative and innovative cocktail menus for pop-dinners and bar consultancy clients; hosting mixology classes around the nation, and connecting culinary and farm culture with spirits. As a leader, she is a member of the Tales of the Cocktail Grants Committee, the James Beard Beverage Advisory Board, and a member of the Atlanta chapter of Les Dames d'Escoffier. 
"The Drinking Coach" Barriere has graced the demonstration stages of prestigious food and hospitality events such as the Atlanta Food & Wine Festival, Charleston Food & Wine Festival, BevCon, Tales of the Cocktail, Savannah Food & Wine Festival, Music to Your Mouth and more. As an author-contributor, Tiffanie's cocktail recipes can be found in the Southern Foodway Alliance Guide to Cocktails by Jerry Slayter, Jubilee by Toni Tipton Martin, and Road Soda by Kara Newman. 
Her reputation as a public historian has opened doors for her to speak on panels at such venues as Fire, Flour & Fork, Southern Foodways Symposium, and the Soul Summit, and she has interpreted the cocktails of African American and women firsts in spirits at the James Beard House in New York City.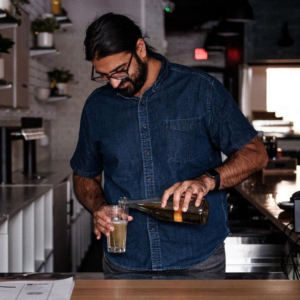 Soham Bhatt
Soham Bhatt started Artifact Cider Project in 2014, with co-founder Jake Mazar, with the desire to create exceptional cider that expresses the Northeast as it is today. With this philosophy and a commitment to helping sustain local orchards, especially in western Massachusetts, they started Artifact as a boot-strapped passion project that crisscrossed the state. Today, Artifact is made up of a small and resourceful team, who value hustle and bring new, often outside perspectives to the company and the industry. Soham was elected to the American Cider Association board in 2021.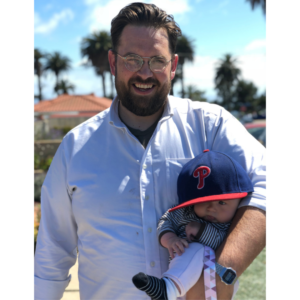 Sean Bigley
Sean Bigley is an attorney and CINA Certified Cidermaker based in Los Angeles and Philadelphia. His law practice focuses on a mixture of corporate advisory, transactional work, and litigation on behalf of business enterprises and professionals engaged in cosmetics, entertainment, and food and beverage production. His favorite matters tend to involve helping small business clients to scale through mergers and acquisitions, private placements, and public offerings. When Sean is not practicing law, he and his wife and their two toddlers enjoy pestering neighbors for free tree fruit and berries, from which they make a range of dry fruit wines for neighborhood consumption.  He can be reached at www.ciderlawyer.com.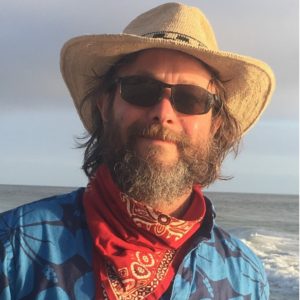 Mike Biltonen
Mike Biltonen has spent nearly 40 years in agriculture – working mostly with orchards, vineyards, and specialty veg and fruit crops.  He specializes in all aspects of sustainable orchard production of apples, pears, and stone fruit. An early passion for sustainable agriculture evolved into a profound dedication to the principles and practices of ecologically-focused, biodynamically-driven farming. The last fifteen years Mike has worked as a consultant to novice and seasoned farmers and orchardists alike on all aspects of establishing and managing regenerative and integrated farmscapes. Mike also conducts workshops, seminars, webinars, and has a free newsletter for the truly dedicated. He co-owns Know Your Roots, a novel and innovative family-owned company, with his wife Debbie where they are synchronously using farming and herbalism practices to heal the Earth.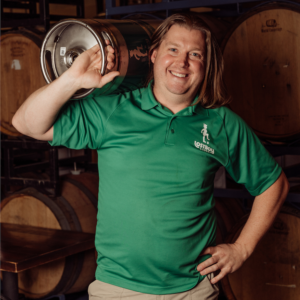 David Biun
David Biun has been professionally producing cider for over a decade. He started as a Vineyard Manager in the Finger Lakes, then became the Cidermaker at 1911 Hard Cider in New York. As a team with his wife, Tegan, they moved to Vermont to make the cider at Eden Specialty Ciders and then Brännland Cider in Sweden, focusing on award-winning sparkling ciders and ice ciders. In 2019, they returned to the US to lead production at Lost Boy Cider in Alexandria, VA. Originally a team of two, Dave and Tegan have begun expanding their cellar team with an emphasis on folx without cider making experience and a focus on diversity and inclusion. They hope to help undermine the straight white male hegemony of the fermentation industry, working towards a more diverse next generation of cidermakers. In just two years they have released over 150 new flavor-driven ciders, several new series of ciders, and developed a wide portfolio of dry, unfined, unfiltered, and unpasteurized products using whole ingredients. The apple-only Comeback Kid won the 2021 Virginia Governor's Cup for Cider and the raspberry co-fermented Wingman is a consistent Gold Medal winner.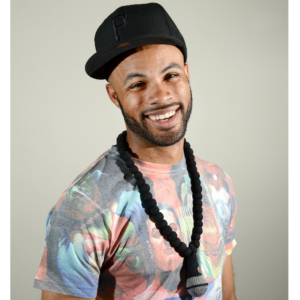 Day Bracey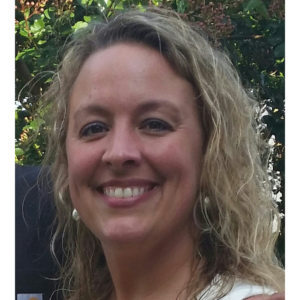 Nicole Candelora
Nicole began her career with TTB in 2005, and has become a recognized expert in the area of wine labeling.  As a Quality Assurance Coordinator, Nicole focuses on improving uniformity and consistency among the staff on the labeling team. She also provides training and guidance to new label specialists. Nicole is happy to work with industry members to help them understand and comply with TTB labeling regulations.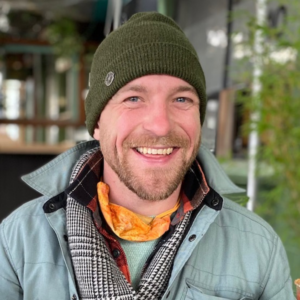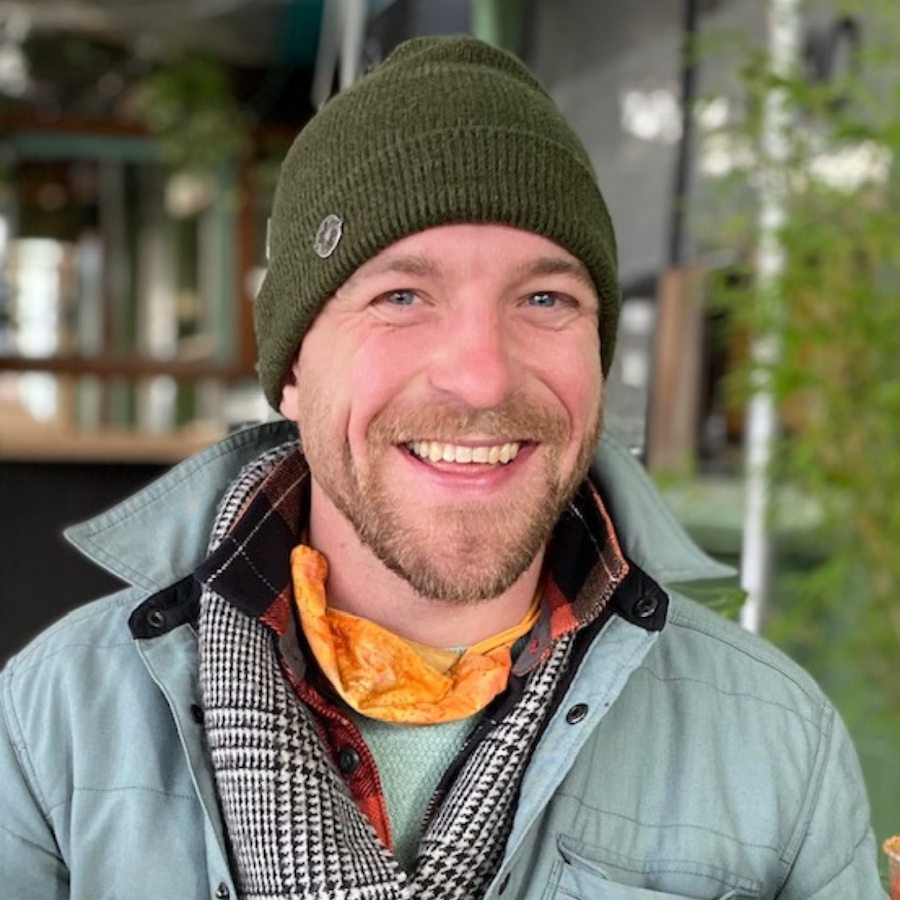 Levi Danielson
Levi Danielson owns Raw Cider Company. Fermentations are his creative outlet. He walked away from his career in biomedical science and healthcare to pursue cidermaking professionally in 2018. After a short stint working for cidermakers in Portland, Oregon, he moved to France for a season to work on an organic farm producing cider. He WWOOFed it! Producing French cider and visiting some of the best cidermakers (and some winemakers) in the world has shaped his perspective and approach to cidermaking which he will continue to hone for the rest of his career.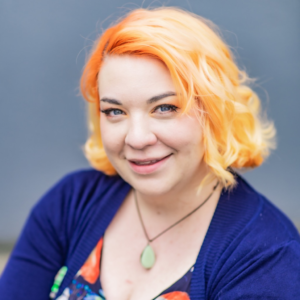 Jennie Dorsey
Jennie Dorsey is founding member of Pomme Boots Society for women in the Cider Industry and has held numerous positions since she first entered the Cider Industry over a decade ago. Jennie actually began her journey in the coffee industry where she was a nationally ranked competition barista and trainer specializing in sensory analysis with a focus on food pairings.  The skills honed in competition led her on the path of beverage discovery, where she fell in love with cider and it's unmatched pairing possibilities. Jennie is a working member of the Cider Certification team, and she was given the distinguished award of Cider Server of the Year in 2018 by the ACA. Jennie is passionate about food and beverage of all kinds, cinema, vintage lifestyle and can always be spotted by her brightly colored hair.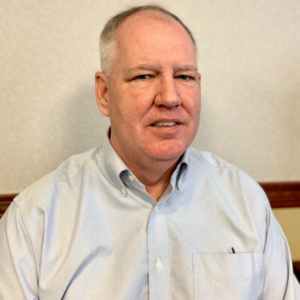 Christian Fay
Christian has been processing beverage formulas since 2014 for the TTB. Prior to joining the formula team, he spent seven years reviewing label submissions for wine, distilled spirits, and malt beverage products. Christian also has a background in alcohol, bio-diesel, and alternative transportation fuels as well as ten years international work experiences in emergency aid and infrastructure repair projects.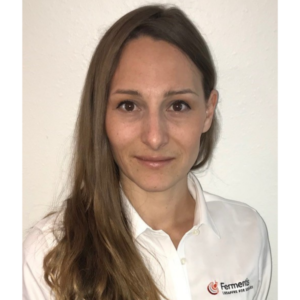 Anne Flesch
Anne has a master's of science and engineering degree in agricultural sciences from Montpellier, France. She previously worked as a researcher in France in the biofuels field and as an Oenologist in France then Washington State. From the Wine industry she joined the Fermentis team in 2017 as Regional Sales Manager for the Western part of the USA and Canada. Fermentis is providing fermentation solutions to all types of fermented beverage and offers a range of yeast strains for Cider. In 2022 Anne moved to the Technical Sales Support Manager position dedicated to bring Technical support to all fruit fermentations in the Americas.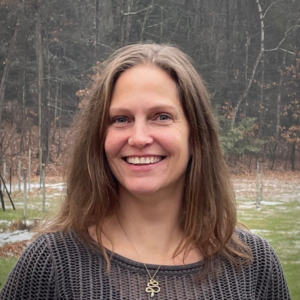 Elizabeth Garofalo
Elizabeth W. Garofalo grew up in Shelburne MA, having spent the first ten years of her life in Buckland, MA. After much travel, and a stint in the Air Force as a Security Forces fire team member, she returned home and received her Associates, Bachelor's and Master's degrees in Plant Soil and Insect Sciences at the University of Massachusetts. She has been working with the University of Massachusetts Extension fruit team for seven years where she spends her days performing applied research studies and relating timely pest management information to commercial fruit growers. Her work focuses primarily on Integrated Pest Management (IPM) of fruit crops with an emphasis on cider apples, Decision Support Systems and pest forecast modeling.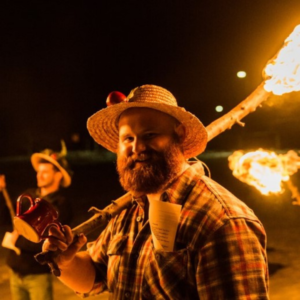 Joe Gaynor
Born and raised in the Hudson Valley, Joe has always had a deep-rooted passion for fermentation. A member of the team that helped open
Angry Orchard
's Cider House in 2015, Joe started as a tour guide and worked his way into the cellar, where he is currently the Assistant Cider Maker. In his role, Joe runs the daily production and Orchard operations, aides as an educational resource for new and current team members, and works closely with a variety of cider and agricultural organizations near and far. Playing an integral part in new product development and Orchard innovation, Joe draws inspiration from the rich and diverse history and community cider has to offer.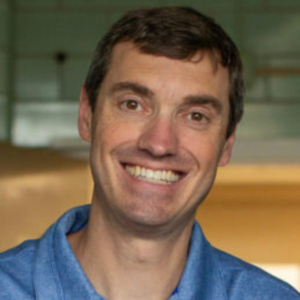 Chris Gerling
Chris Gerling is an Extension Associate in the department of Food Science at Cornell University. He works with the craft beverage industry to create educational programs that support the growth and improved quality of premium wines, ciders and distilled spirits. He is the manager of the Vinification & Brewing Technology Lab, where fermentations are conducted for research projects and applied trials; and the Cornell Craft Beverage Analytical Lab, where products may be submitted for troubleshooting, routine analysis or sensory appraisal. He also organizes and conducts workshops and seminars that focus on production and analytical techniques for farm-based beverages. Chris is the past chair of the American Society of Enology and Viticulture/ Eastern Section and serves on the ASEV national chapter's laboratory proficiency committee. He is a member of the Cider Institute of North America's executive committee.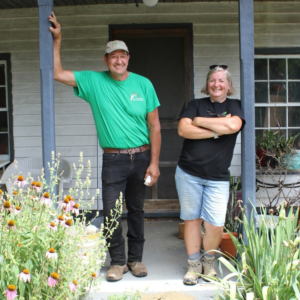 Raul Godinez & Mary Stickley-Godinez
Raul Godinez and Mary Stickley-Godinez are experienced farmers with a strong background in horticulture.
Raul grew up working in the orchards and farms in Washington. As a teenager, he worked at a nursery, where he was trained to graft a wide range of ornamental landscape plants. He transferred this knowledge to fruit trees and at age twenty, started his own company. He spent the next eighteen years growing fruit trees and grafting for orchards and farmers throughout the United States. In 2005, he moved to Virginia, where he eventually met Mary.
Mary grew up in Harrisonburg, Virginia. The daughter of several generations of gardeners, her family had an orchard and gardens filled with vegetables and ornamentals. She earned degrees in horticulture and landscape design and also her International Arborist Certification. She has worked a number of jobs in the industry: inventory manager for a perennial nursery; producer of a radio talk show about plants; enhancements manager for a landscape maintenance company; plant purchaser, production manager, designer's assistant, greenhouse manager and landscape designer for various design/build companies and garden centers; and manager of gardens and grounds at the Museum of the Shenandoah Valley.
The pair met in 2008 when Raul did a grafting demonstration at an event Mary attended. In 2010, they started Countryside Farm and Nurseries, which grows many varieties of fruit trees for the wholesale trade, and also grafts and buds fruit trees for other orchards and nurseries. In 2018, they began their retail market, Cross Keys Farm, which is the next step in their dream of allowing people to experience the joys of a healthy lifestyle through fresh, locally grown produce.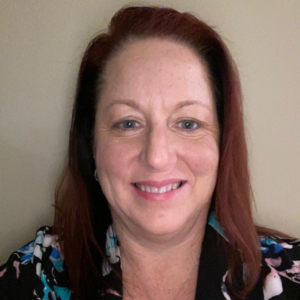 Amy Guess
Amy works at the TTB National Revenue Center in Cincinnati, Ohio.  She has worked for ATF/TTB for 17 years in permit and tax positions covering wine, beer, distilled spirits, firearms, and tobacco.  Amy can assist industry members with understanding TTB tax and permit regulations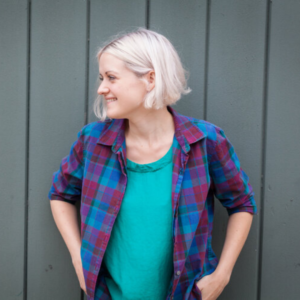 Amy Hartranft
Amy Hartranft is a cider enthusiast and restaurant industry professional in Philadelphia. She is the co-founder and director of
Philly Cider Week
and has spent the past five years at the helm of beloved neighborhood bar,
Prohibition Taproom
, cultivating a nationally acclaimed cider program.
She is an evangelist for all agricultural beverages and loves plant-based eating/cooking, film photography, houseplants, and travel.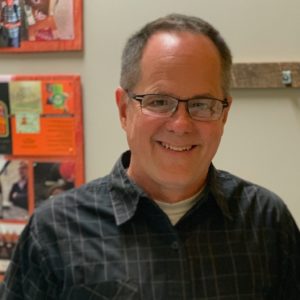 Rick Hastings
Rick Hastings is founder, co-owner and head cidermaker at Liberty Ciderworks in Spokane, Washington. His ciders focus on traditional cider apples and methods, taking a "natural wine" approach using native yeast for fermentation. A 2010 graduate of the Peter Mitchell Cider & Perry Academy, Rick's ciders have won national and international acclaim, including PICC Small Cidery of the Year and multiple Good Food™ Awards. Among other publications, Liberty Ciderworks was recently featured in Dan Pucci and Craig Cavallo's book American Cider: A Modern Guide to a Historic Beverage.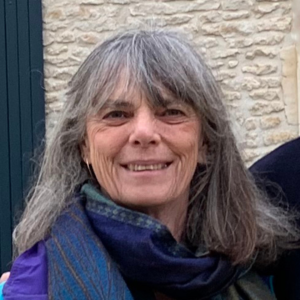 Darlene Hayes
Cider expert and author of Cider Cocktails - Another Bite of the Apple, Darlene Hayes has traveled throughout the world interviewing cidermakers, growers, and researchers, all the while drinking many fabulous ciders and trying to wrap her head around cider, past and present. She is a well regarded international cider judge and teacher, editor of the cider zine Malus, and writes about cider for a variety of other publications, including a regular column for Spirited Magazine, as well as at allintocider.com. She makes a bit of cider of her own from her orchard where she is conducting research on the impact of terroir on apples used for cider.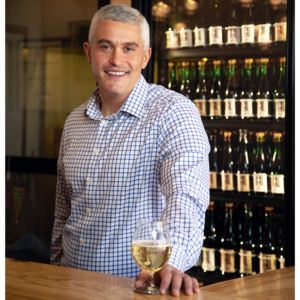 Daniel Haykin
Daniel came to cider from a passion for champagne and sparkling wine. He aims to make ciders that compete with his favorite wines in quality and complexity. Daniel opened Haykin Family Cider with his wife, Talia, in 2018. Their ciders feature only two ingredients, apples and yeast. They have become well-known for their love of single varietal ciders and sparkling wine techniques. Haykin Family Cider won best-in-class awards at GLINTCAP four years in a row with ciders made from Colorado apples. They believe that Colorado terroir is exceptional and love showcasing it in their ciders. Daniel has worked with the CU Boulder Apple Tree Project, whose mission is to save historic apple trees in the Boulder area. He hopes to bring more awareness to the history and quality of Colorado as a fruit growing region. In addition to cider making, he works with his father as an investment advisor at Haykin Wealth Management. Daniel and Talia live in Denver with their son and daughter, plus a little boy on the way!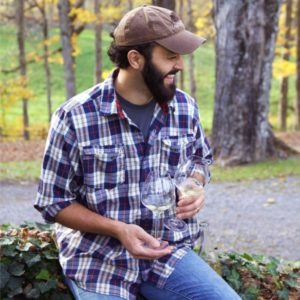 Will Hodges
Will Hodges is the co-owner of Troddenvale at Oakley Farm, an orchard-based cider operation based in the Allegheny Mountains of Virginia. With a background in the wine and distilling industries of Argentina and California, Will settled back in his hometown of Warm Springs, Virginia, and began translating this knowledge to cider-making. In 2018, he and his wife Cornelia purchased Oakley Farm and set about preserving it through overlapping, regenerative farming practices. Their cidery Troddenvale focuses on producing regional, location-based ciders using minimal intervention in an effort to best translate their sense of place. Will believes ultimately the quality of their cider is interrelated to the success of identifying what pome fruit varieties thrive in their distinctive, mountainous location.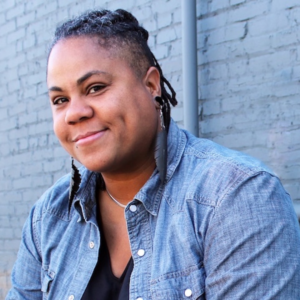 Dr. J Nikol Jackson-Beckham
A former professor of Communication Studies, Dr. J Jackson-Beckham dedicated her academic career to the study of American beer. Today, she helps craft beverage organizations develop inclusive, equitable, and just practices that drive success, build communities, and empower individuals through her consultancy, Crafted For All, LLC. She is also the founder and Executive Director of Craft x EDU (pronounced "craft by E-D-U"), a nonprofit whose mission is to champion equity, inclusion, and justice in the craft brewing community through education and professional development. She is an author, speaker, and vocal advocate for the craft beverage community. In 2018, Dr. J was named the Brewers Association's first ever Diversity Ambassador. In 2020, she was named Imbibe Magazine's 2020 Beer Person of the Year.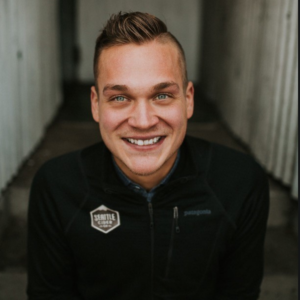 Scott Katsma
Scott is an award-winning cidermaker, passionate innovator, and renowned cider educator. Scott began working at Seattle Cider Company in 2014 and became Head Cidermaker in early 2016. Currently, Scott manages education, quality, research and development, and new product development for Seattle Cider and Two Beers Brewing Co. Scott has volunteered as a board member for the Northwest Cider Association for over 4 years and is currently serving as Board President.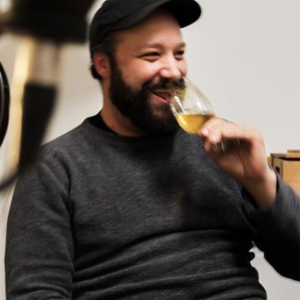 Michael Kiser
Michael is an innovation strategist (tech and CPG) working with some of the world's largest and smallest brands to create innovation pipelines based on emerging market factors and consumer desires. He runs a boutique brand strategy and design practice in Chicago (Feel Goods Company), the world's leading editorial voice in beer (Good Beer Hunting), and a cross-industry insights newsletter and community for beverage alcohol (Sightlines.news)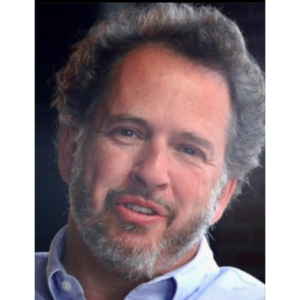 Dan Kopman
Dan Kopman is an Adjunct Professor in the Kogod School of Business at American University in Washington DC.  Dan is a Senior Policy Advisor to the Worldwide Brewing Alliance. Dan is the former CEO of Heavy Seas Beer in Baltimore, and Co-Founder and CEO of The Saint Louis Brewery, brewers of Schlafly Beer.
Dan began his brewing and cider making career at Young's Brewery in London in 1983. Following additional training at Scottish & Newcastle Breweries, Dan worked at Young's until 1991. Young's were part of a consortium that owned Taunton Cider Company.
From 1991 to 2017, Dan led Schlafly Beer, successfully changing the beer culture in St. Louis, the hometown of Anheuser Busch, and in creating a community focused culture that inspires all employees to make St. Louis a better place to work and live. Dan directed succession planning for the Business, that led to the sale to local investors in 2012, now led by the Schlafly Family.
Dan was Chair of the Brewers Association Committee that led the US Federal Excise Tax reform effort starting in 2009. As a member of the BA Board, Dan worked to forge a compromise with larger brewers, that ultimately became the Craft Beverage Modernization and Tax Reform Act, that became law in 2017. Dan also served as the Craft Brewer member of the Beer Institute Board from 2018 to 2021.
Dan has a BA Economics from Kenyon College and an MSc in Policy Studies from Edinburgh University.
Jocelyn Kuzelka
Jocelyn Kuzelka is a winemaker, cidermaker, and technical consultant. Since 2003, Jocelyn has followed her love of fermentation and enology all around the world with experience working harvests in the U.S., Italy, Australia, and New Zealand. Her education includes a B.S. in Biochemistry from Virginia Tech and a M.S. in Oenology from the University of Adelaide in South Australia.  In 2008, Jocelyn started working as a cidermaking consultant for Diane Flynt at Foggy Ridge Cider. After two years of working with cider she took over the day to day cidermaking operations. Over the next few years, Jocelyn learned about apples from some great apple and cider minds and developed a deep connection and respect for the noble fruit. 
Jocelyn has been serving as a consultant to winemakers and cidermakers across the country, as well as creating small batch wines and ciders for producers in Virginia since 2010.  Jocelyn speaks regularly for the Virginia Cider Association and she has presented at CiderCon® and Cider Days. 
Jocelyn's company Panacea Wine Consulting has helped many producers build successful, thriving wine and cider companies; working with many producers over the years has given her a high level of mastery and proficiency in the field. Jocelyn is driven to help others grow and become the maker they want to be, focusing on training from the ground up and, for those that have been in the game and want to develop more of an edge, taking it to the next level.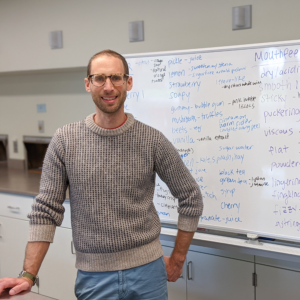 Jacob Lahne
Jacob Lahne is an assistant professor of Food Science and Technology at Virginia Tech.  He holds a BA in Mathematics from Oberlin College, an MS in Food Science and Human Nutrition from the University of Illinois Urbana-Champaign, and a PhD in Animal, Nutrition, and Food Sciences from the University of Vermont.  The overall objective of Dr. Lahne's research program is to develop new methods for the sensory evaluation and analysis of foods and to use those methods to generate knowledge in unexplored areas of sensory science.  Dr. Lahne's current projects mostly focus on understanding the sensory qualities of Virginia (and American) hard cider, the application of Natural Language Processing methodologies to unstructured consumer descriptions of food, and the critical integration of food science and food studies.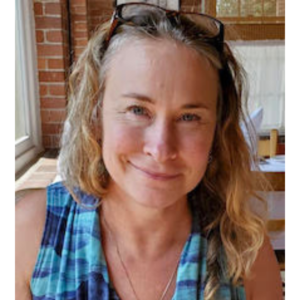 Nicole Leibon
Particularly known for her skill at tasting and blending, Nicole LeGrand Leibon has been cited as one of the best cider judges because of her generous feedback. As the first cider-specific hire for Farnum Hill Ciders and Poverty Lane Orchards in 2000, she helped create a style that honored the terroir and the fruit, while gaining renown for the best ciders in America. In 2018, while finishing her 19th harvest at Farnum Hill Ciders, Nicole went on to expand her skills to distilling. She became the Assistant Distiller at SILO Distillery in Windsor, VT, as well as Head Cidermaker. In her first year working solely with dessert and heirloom varieties, her cider won acclaim and was a Finalist for the 2020 Good Food Awards.
Deeply experienced in cider, from orchard to package, Nicole has been there for industry growth from its tiny beginnings to the juggernaut it is today. She has traveled extensively to taste and judge cider, and to teach sensory analysis. Previous gigs as brewer and yeast lab tech. Super powers:  sense of smell and ability to break glassware. Cider blend consultant LeNose Knows.
Nicole is also a board member for CINA.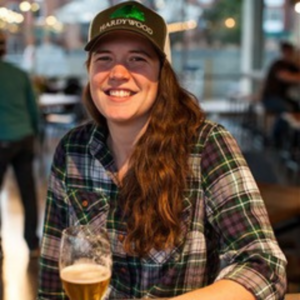 Sarah Mellen
After graduating from James Madison University, Sarah Mellen started a career in brewing with Hardywood Craft Brewing, initially brewing for their small batch pilot program. Now, in addition to brewing full time in their production facility, Sarah has been working on developing Hardywood's cider program, keeping it consistent with their focus on sustainable beer production.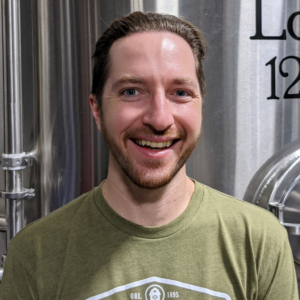 Bobby Naughton
Bobby Naughton is the Lead Cider Maker at Bauman's Cider. His journey in cider began in 2014 at Seattle Cider, coming into the industry with a background in chemistry and beer. Four years later, after growing increasingly enraptured by the cultivation of apples, he moved to Oregon to become a part of farm-based Bauman's Cider. At Bauman's he has worked to develop recipes and produce both modern and traditional ciders, with the team being awarded GLINTCAP Small Cidery of the Year in 2021, and PICC Medium Cidery of the Year in 2019 and 2021.
Alongside his passion for fermentation, Bobby has continued to pursue his love of growing fruit. He works in support of the holistic care shown to the orchards stewarded by Bauman's Cider, and volunteers as a board member of Portland Fruit Tree Project—A Portland food justice non-profit, committed to strengthening communities through equitable access to the harvest and care of city grown produce.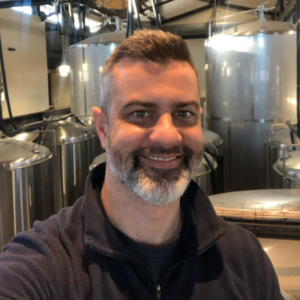 Brian Nelson
Brian worked in the Brewing Industry for 12 years and was a Mechanical Engineer in the Automotive industry prior to working with the Beer industry. He is a Virginia Tech graduate with a BS in Mechanical Engineering. Over the past 10 years with Hardywood Craft Brewing, he has designed and built 4 of their brewhouses with sustainability as a major component to the design.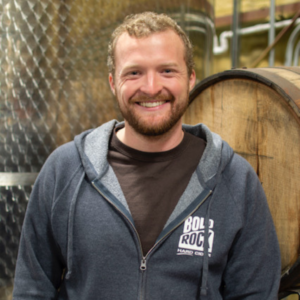 Ian Niblock
Ian is the Director of Cider Making Operations at Bold Rock Hard Cider. After graduating with a degree in Food Science and Technology from Virginia Tech, Ian's passion for cider led him to Bold Rock. In the near decade since, Bold Rock has grown from a road side cidery into one of the largest producers of cider in the country. Along the way, Ian stoked his passion for product development, including seltzers and RTDs, as well as quality control.
Alongside his passion for fermentation, Bobby has continued to pursue his love of growing fruit. He works in support of the holistic care shown to the orchards stewarded by Bauman's Cider, and volunteers as a board member of Portland Fruit Tree Project—A Portland food justice non-profit, committed to strengthening communities through equitable access to the harvest and care of city grown produce.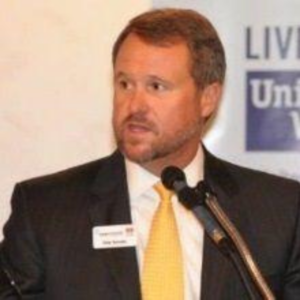 Pete Norden
Pete is a Senior Multi-Media Consultant with iHeart Media. With over 30 years of marketing experience, Pete has had a front row seat on the evolution of marketing across numerous markets and countless campaigns.  No matter what market you reside, Pete can provide insight and offer single point of contact execution in any market across the US.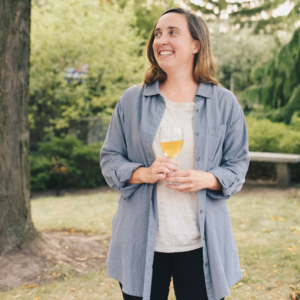 Brighid O'Keane
Brighid O'Keane is the Executive Director of the Cider Institute of North America; a non-profit organization with the mission to support a quality-driven and sustainable cider industry through education and research. Steered by the industry for the industry, CINA offers cider-specific training and certification for every stage of a career as a cider maker. Brighid joined CINA in 2016 with 15 years of experience in non-profit organization development in the agricultural and specialty beverage industries.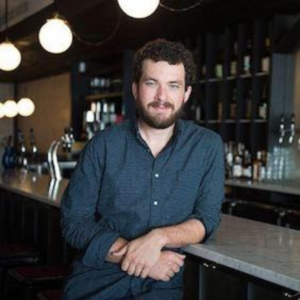 Dan Pucci
Dan Pucci is the co-author of the book American Cider: a Modern Guide to a Historic Beverage to be released March 2, 2021, published by Ballentine, He was the founding beverage director at Wassail, New York City's first cider bar and restaurant, and has since traveled the country in a continued pursuit of cider education, awareness, and research. He is a partner in Wallabout Hospitality, a New York City-based consulting and hospitality company.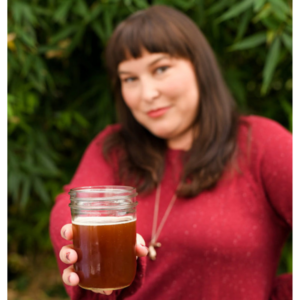 Julie Rhodes
With over 20,000 hours of experience on the business side of the specialty beer industry, from field sales to digital marketing to regional management, a BA in Marketing from Texas State University at San Marcos, and more than 15 years of experience in the service industry, Julie Rhodes is an authority on beverage sales, marketing, sales team management, distributor partnership management, supply chain logistics, and customer service. She is the owner of Not Your Hobby Marketing Solutions, an educational services and consulting company that teaches sales, marketing & distribution management strategies to craft beverage professionals.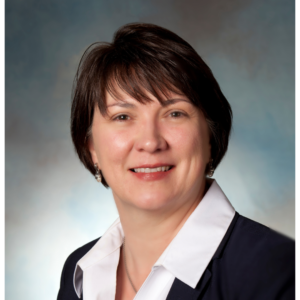 Bettina Ring
Bettina Ring begins serving as the Chief Sustainability and Diversity Officer with the Sustainable Forestry Initiative (SFI), effective February 15. In this role, she will provide leadership on strategic initiatives related to sustainability and diversity, and leverages SFI's scale to drive meaningful change in the forest and conservation sector through collaboration with SFI's network.
Most recently, Bettina was appointed as the fourth Secretary of Agriculture and Forestry for the Commonwealth of Virginia under Governor Ralph Northam. In this capacity, she supported the Governor's mission of building a strong Virginia economy in agriculture and forestry, two of Virginia's largest private industries, while also protecting the environment.
Prior to her appointment as Secretary, Ring was appointed by former Governor Terry McAuliffe to serve as the seventh State Forester of the Virginia Department of Forestry (VDOF). A Virginia native, Ring began her career with VDOF and held a number of leadership positions, including deputy state forester, during her 18 years with the agency.
Prior to VDOF, Bettina was the senior vice president of family forests at the American Forest Foundation, a position responsible for overseeing the American Tree Farm System – the largest and oldest sustainable woodland program in America. She served on the federal Forest Resource Coordinating Committee, which provides direction within the U.S. Department of Agriculture and with the private sector to effectively address national priorities for private forest management.
Bettina has also served as executive director of the Bay Area Open Space Council in San Francisco and was the executive director of the Colorado Coalition of Land Trusts. She holds a B.S. Degree in Forestry and Wildlife from Virginia Tech and a Masters of Business Administration from James Madison University.
Aileen Sevier
Aileen Sevier combines her passion for wine with a love of business strategy and storytelling while overseeing marketing, sales and public relations for Early Mountain. Early Mountain crafts premium wines while seeking to support Virginia's ascent as a world-class wine region. She previously managed a global portfolio of iconic family-owned wineries at Terlato Wines International and directed the beverage program at Legal Sea Foods, a multi-unit restaurant group renowned for its wine program. Aileen graduated with honors from Kenyon College with a BA in Anthropology and Asian Studies and Brandeis University's International MBA program. She is currently a student in the prestigious Masters of Wine program. She loves to travel, especially when her twin daughters, Elodie and Muriel, come along for the adventure.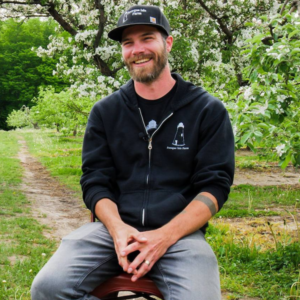 Dion Stepanski
Dion Stepanski owns and operates Presque Isle Farm with his wife and partner, Molly Stepanski. Presque Isle Farm began as an organic vegetable farm in 2014, focusing on greenhouse production and direct to customer sales. In 2016, Dion and Molly began making cider for personal consumption using apples from wild and feral orchards, as well as local heritage apples. Dion's passion for cider-making led Presque Isle Farm to grow and diversify with their first commercial pressing in 2020. Their approach currently focuses on apple-only dry cider using cider specific apples, native fermentation, barrels, and time to produce an annual product that reflects the character and potential of Michigan apples.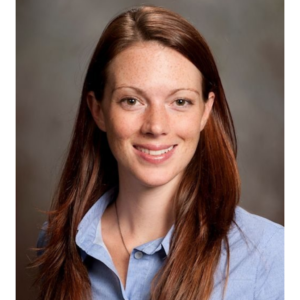 Amanda Stewart
Amanda Stewart is an Associate Professor of Food Science & Technology at Virginia Tech in Blacksburg, VA, USA. Dr. Stewart addresses challenges in applied food and beverage fermentation science through an integrated research, teaching and extension program. Cider chemistry and cider fermentation are a major focus of her research, and she has been a regular speaker on cider science at regional and national conferences. Dr. Stewart holds a PhD in Food Science, MS and BS degrees in Agricultural & Biological Engineering and a BS in Biochemistry, all from Purdue University. Prior to academia, she worked in the wine industry in Oregon and New Zealand, and in engineering for sustainable development.  Dr. Stewart is a proud member of the CINA teaching team since early 2020.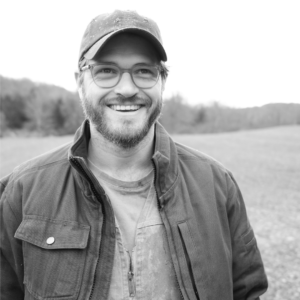 Leif Sundström
Leif Sundström began Sundström Cider after nearly 10 years of working in the wine industry.  After a time at Boedecker Cellars in Oregon and nearly 6 years as Portfolio Manager of Terry Theise Estate Selections in NYC Leif worked under Johannes Leitz at Weingut Leitz in Rüdesheim, Germany where the aspirations to pursue cider really took hold.  Upon returning to the US, Leif moved to the Hudson Valley to endeavor the challenge of producing cider, and the impacts of terroir and agriculture on its ultimate potential.  Driven largely by the discipline and attention inspired by his winemaker mentors, today Sundström Cider is a small cider operation based in NY's Hudson Valley, dedicated to the pursuit of vinous, age-worthy ciders reflective of varietal typicity and individual terroirs.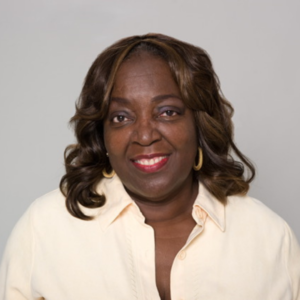 Sandra Taylor
Sandra Taylor is CEO of Sustainable Business International, a consulting business that assists clients at various stages of environmental sustainability and corporate social responsibility, primarily in the food and beverage sector. Sandra has studied wine extensively for many years – completing the French Wine Scholars course in 2010 -- and is a graduate of the Wine MBA program at The Bordeaux School of Management in France. Her first book, The Business of Sustainable Wine, was published in July 2017. She is a public speaker on wine internationally, a columnist with Wine Review Online and a member of the Magnum Club, a global organization, based in France, of women wine producers, sommeliers, writers and critics.
Sandra has been a senior executive with Starbucks Coffee Company in Seattle, where she led global responsibility and sustainability in coffee supply chain, and with Eastman Kodak Company where she oversaw global public affairs and corporate citizenship. Also, Sandra was the Falk Professor of Socially Responsible Business in the Falk School of Sustainability and Environment, at Chatham University in Pittsburgh, Pennsylvania, and directed their Executive Education Program for business managers.
Sandra is an advisor to the Sustainable Wine Roundtable in London. She resides in Charlottesville, Virginia.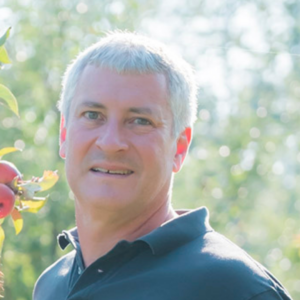 David Thornton
David and his wife Ann Marie started an orchard of Southern heirloom apple varieties on their farm in central North Carolina hoping that they might discover the cider of the South. Ten years later, they have two award-winning cider brands: James Creek Cider House for heritage ciders that reflect the characteristics and terroir of their heirloom apples, and Stargazer Cider for more modern blends.  David aspires to bring Southern cidermakers together with growers to see this beverage take its place beside evolving Southern cuisine. He and his wife also maintain a commitment to sustainable agriculture and the preservation of family farms and dark skies in our rural south.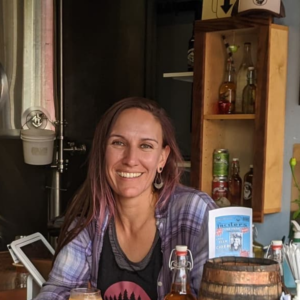 Nicole Todd
Nicole's love for cider started with a truck bed full of 'found' apples in a nearby orchard. Having a passion for fermenting anything she could get her hands on, she started Santa Cruz Cider Co. in 2013 with the help of her husband and her sister. They have built the company from the ground up on a shoestring budget with a hands on approach. Nicole lives on a historic apple orchard in Santa Cruz county with her husband and two dogs. Nicole is the American Cider Association representative for the Pacific Coast Region.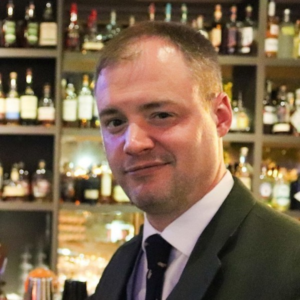 Michael Uhrich
Seventh Point Analytic founder & chief economist, Michael Uhrich, is the former chief economist at the Beer Institute and former head of marketplace intelligence at MillerCoors. He holds a master's degree in applied econometric science from Marquette University and has conducted numerous successful analytic and strategic consulting projects. His estimates, forecasts, and analyses have informed billions of dollars in investments and improved performance among countless businesses large and small.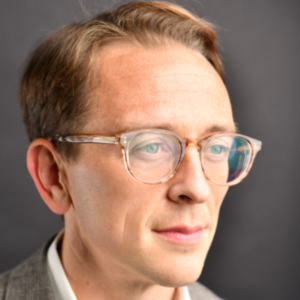 Chris Van Orden
Chris Van Orden is the Manger of the International Business Development and Craft Beverage Assistance programs at the Virginia Small Business Development Center at George Mason University.  In this role, he helps small businesses develop and implement international growth strategies through trade counseling and research.  He also provides sector-specific technical assistance to Virginia's craft beverage producers.  Mr. Van Orden is a Certified Global Business Professional and an instructor at an accredited CGBP training center.  Previously, Mr. Van Orden served as Manager of Marketing and Beer Strategy at Port City Brewing Company, where he established the company's successful export program.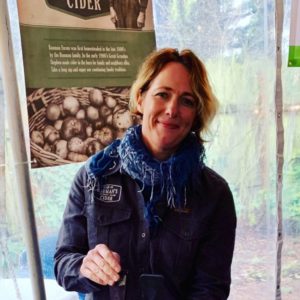 Christine Walter
Christine Walter started Bauman's Cider out of a love of all things fermented and as a tribute to her family history of farming and orcharding. The farm was settled by her great great grandmother and her two sons in 1895 and Christine is the fifth generation of Baumans raising apples here.
She's grown Bauman's Cider to be the fifth largest cider producer by volume in Oregon. They specialize in both modern and traditional ciders, and strive to use the freshest and most local ingredients, if not from their own farm, then from neighboring farms, whenever possible. They aim to be good stewards of the land while creating enjoyable ciders.
Christine also serves on the board of the Cider Institute of North America (CINA).
Michael Webster
Michael is a trained analytical chemist that has found a calling in the regulatory world of alcoholic beverages.  During his 20 years with TTB, he has worked in many different areas including as a chemist performing analyses on alcohol content and pesticide residue in alcoholic beverages; as a labeling specialist applying federal regulations in the review of label applications, developed training materials, and reviewing regulatory policies; and in his current role with Market Compliance Office reviewing advertising for federal regulatory compliance. He lives in Maryland with his wife, two daughters, and dog. This is Michael's 1st CiderCon and he is looking forward to assisting attendees with their TTB questions.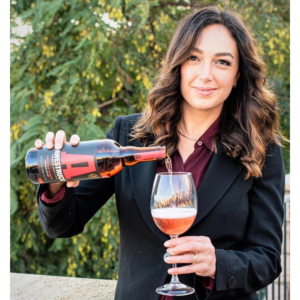 Patti Wilcox
Patti Wilcox is a Graduate Researcher in the European Commission's International Master on Wine Tourism Innovation through Université de Bordeaux, Universidade do Porto, and Universitat Rovira I Virgili.
Through this program she has observed tourism operations at over 100 wineries throughout Europe from big name wineries like Torres, Codorniu, Chateau Margaux, and Chateau Beychevelle, to dozens of small, family-run wineries. Her research has led her to academic partnerships with WineMasters.tv, Georges DuBoeuf Wines (home to Europe's first vine and wine theme-park), and Chateau Smith Haut Lafitte (International Best of Wine Tourism Award, 2019).
Before developing her academic career, she co-founded Awestruck Ciders with her husband in 2013 in upstate New York. Together, the couple grew the cidery from concept to over 30 employees, distribution throughout New York State, and two taproom locations today.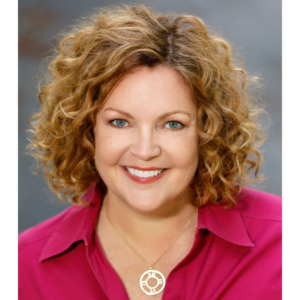 Marybeth Williams
Mary Beth Williams is President of Williams Compliance and Consulting Group, LLC, near Richmond, VA, which provides compliance services and legal consulting to the alcohol beverage industry.  She works with suppliers, focusing on the day to day compliance issues and trade practice parameters within which industry members must function.   Ms. Williams graduated from the University of Denver College of Law in 1996, and has practiced in both the public and private sectors.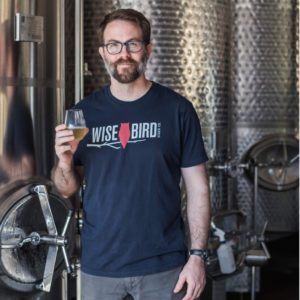 Tim Wright
Tim Wright is the Cider Maker and Co-Owner, along with his wife Greta Pittard, of Wise Bird Cider Co. Based in Lexington, KY, Wise Bird Cider is an urban cidery that makes traditional style cider from heirloom and cider-specific apples sourced in Kentucky, Virginia, Pennsylvania and Ohio. Wise Bird Cider makes single varietal ciders, blends and has a robust bourbon barrel aging program. Since their founding in 2019, Wise Bird's ciders have won awards from the Good Foods Foundation, GLINTCAP and CiderCraft Magazine. Recently Tim has been spending his energy foraging for apples in and around the Bluegrass and exploring apple-grape co-fermentation using locally grown grape varietals.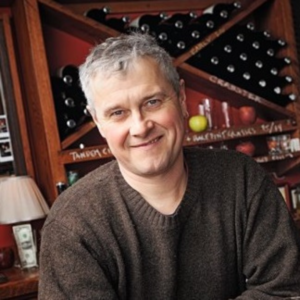 Dan Young
Dan was born in Massachusetts and fell in love with beer in California during a stint in the U.S. Navy. He returned home to New England and earned a B.S. degree in food science at UMass-Amherst. He learned to brew beer in Vermont and opened The People's Pint in Greenfield Massachusetts in 1996—they always had West County Cider on tap! Whilst bartending at the Pint, he met Nikki Rothwell. They took a bike ride around southern England and drank more cider than they intended. In 2004, they moved to Michigan and opened Tandem Ciders in 2008. Tandem Ciders uses apples grown in Northwest lower Michigan.
© 2021 American Cider Association
American Cider Association is a 501(c)6 non-profit organization.
P.O. Box 66483 Portland, OR 97290