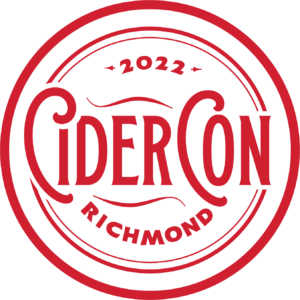 More speaker info coming soon!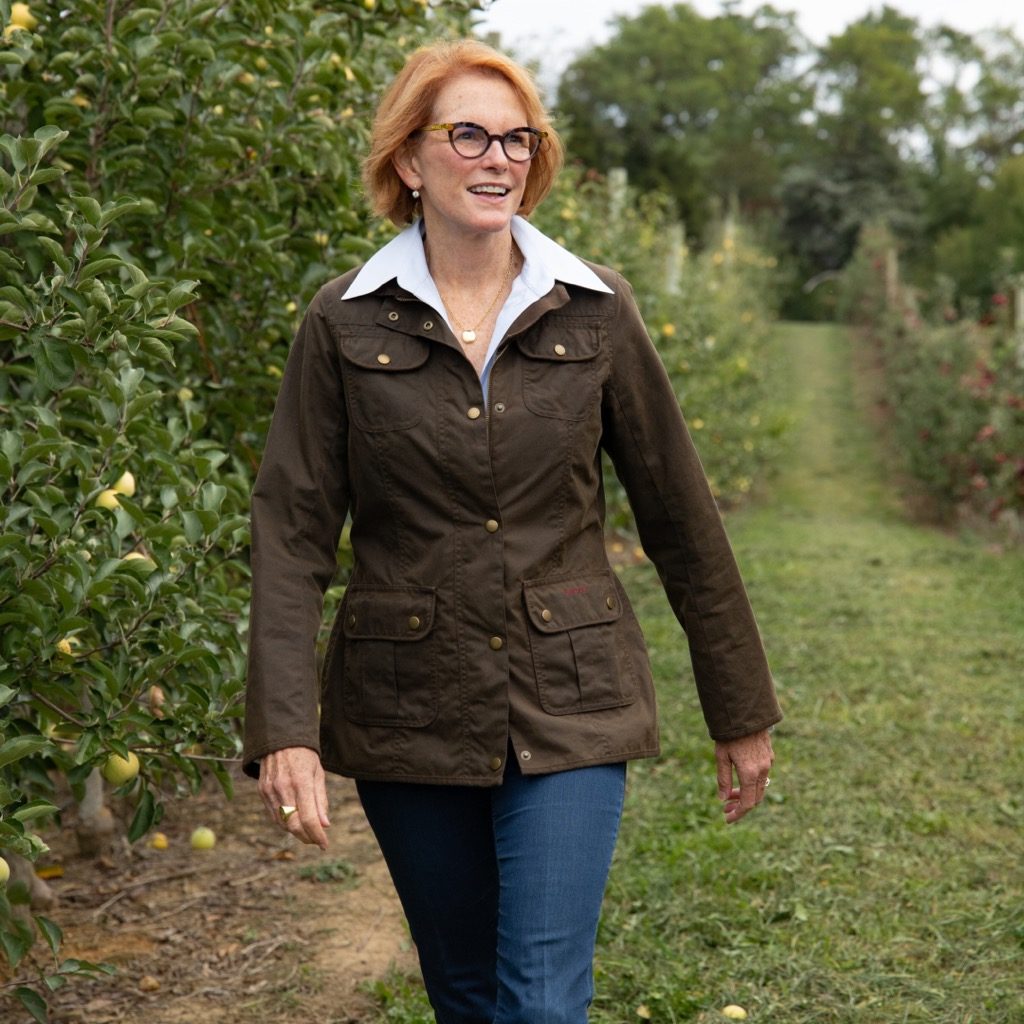 Keynote Speaker Diane Flynt
Diane Flynt's history in the cider industry began in 1997 when she founded Foggy Ridge Cider, the first licensed cidery in the South, by planting cider apples, including many southern varieties. From 2004-2018 Foggy Ridge Cider produced 5300 gallons a year of orchard-focused ciders that was distributed across 15 states.
Since its first production, Foggy Ridge Cider gained a national reputation for high quality cider. Foggy Ridge was featured on CBS Sunday Morning Show, and in publications including Gourmet, Imbibe, Saveur, Garden & Gun, Esquire and Martha Stewart Living. Food & Winemagazine named Foggy Ridge a "Small Batch Superstar" in 2010. MADE: In America awarded Foggy Ridge a 2012 American Treasurer's Award, recognition for artisan producers. Foggy Ridge Cider received many "best of" awards, including a top rating from the New York Times for its Serious Cider blend.
Flynt herself was nominated for the James Beard Award for Outstanding Beverage Professional in 2015 and 2016, and was a finalist for this award in 2017 and 2018. She speaks on cider, farming and food culture in national and regional forums.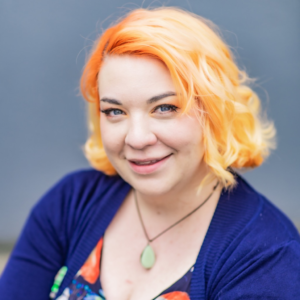 Jennie Dorsey
Jennie Dorsey is founding member of Pomme Boots Society for women in the Cider Industry and has held numerous positions since she first entered the Cider Industry over a decade ago. Jennie actually began her journey in the coffee industry where she was a nationally ranked competition barista and trainer specializing in sensory analysis with a focus on food pairings.  The skills honed in competition led her on the path of beverage discovery, where she fell in love with cider and it's unmatched pairing possibilities. Jennie is a working member of the Cider Certification team, and she was given the distinguished award of Cider Server of the Year in 2018 by the ACA. Jennie is passionate about food and beverage of all kinds, cinema, vintage lifestyle and can always be spotted by her brightly colored hair.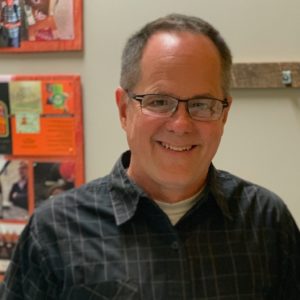 Rick Hastings
Rick Hastings is founder, co-owner and head cidermaker at Liberty Ciderworks in Spokane, Washington. His ciders focus on traditional cider apples and methods, taking a "natural wine" approach using native yeast for fermentation. A 2010 graduate of the Peter Mitchell Cider & Perry Academy, Rick's ciders have won national and international acclaim, including PICC Small Cidery of the Year and multiple Good Food™ Awards. Among other publications, Liberty Ciderworks was recently featured in Dan Pucci and Craig Cavallo's book American Cider: A Modern Guide to a Historic Beverage.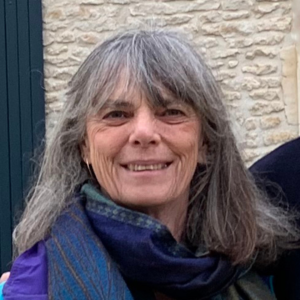 Darlene Hayes
Cider expert and author of Cider Cocktails - Another Bite of the Apple, Darlene Hayes has traveled throughout the world interviewing cidermakers, growers, and researchers, all the while drinking many fabulous ciders and trying to wrap her head around cider, past and present. She is a well regarded international cider judge and teacher, editor of the cider zine Malus, and writes about cider for a variety of other publications, including a regular column for Spirited Magazine, as well as at allintocider.com. She makes a bit of cider of her own from her orchard where she is conducting research on the impact of terroir on apples used for cider.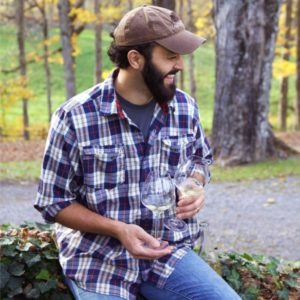 Will Hodges
Will Hodges is the co-owner of Troddenvale at Oakley Farm, an orchard-based cider operation based in the Allegheny Mountains of Virginia. With a background in the wine and distilling industries of Argentina and California, Will settled back in his hometown of Warm Springs, Virginia, and began translating this knowledge to cider-making. In 2018, he and his wife Cornelia purchased Oakley Farm and set about preserving it through overlapping, regenerative farming practices. Their cidery Troddenvale focuses on producing regional, location-based ciders using minimal intervention in an effort to best translate their sense of place. Will believes ultimately the quality of their cider is interrelated to the success of identifying what pome fruit varieties thrive in their distinctive, mountainous location.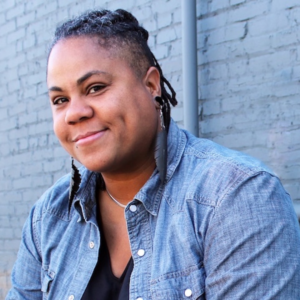 Dr. J Nikol Jackson-Beckham
A former professor of Communication Studies, Dr. J Jackson-Beckham dedicated her academic career to the study of American beer. Today, she helps craft beverage organizations develop inclusive, equitable, and just practices that drive success, build communities, and empower individuals through her consultancy, Crafted For All, LLC. She is also the founder and Executive Director of Craft x EDU (pronounced "craft by E-D-U"), a nonprofit whose mission is to champion equity, inclusion, and justice in the craft brewing community through education and professional development. She is an author, speaker, and vocal advocate for the craft beverage community. In 2018, Dr. J was named the Brewers Association's first ever Diversity Ambassador. In 2020, she was named Imbibe Magazine's 2020 Beer Person of the Year.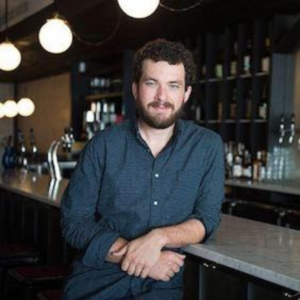 Dan Pucci
Dan Pucci is the co-author of the book American Cider: a Modern Guide to a Historic Beverage to be released March 2, 2021, published by Ballentine, He was the founding beverage director at Wassail, New York City's first cider bar and restaurant, and has since traveled the country in a continued pursuit of cider education, awareness, and research. He is a partner in Wallabout Hospitality, a New York City-based consulting and hospitality company.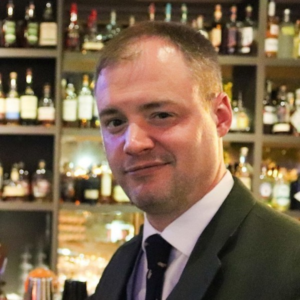 Michael Uhrich
Seventh Point Analytic founder & chief economist, Michael Uhrich, is the former chief economist at the Beer Institute and former head of marketplace intelligence at MillerCoors. He holds a master's degree in applied econometric science from Marquette University and has conducted numerous successful analytic and strategic consulting projects. His estimates, forecasts, and analyses have informed billions of dollars in investments and improved performance among countless businesses large and small.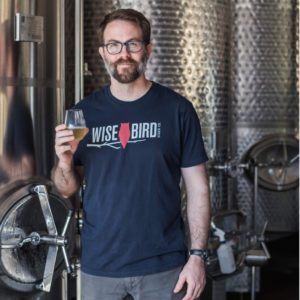 Tim Wright
Tim Wright is the Cider Maker and Co-Owner, along with his wife Greta Pittard, of Wise Bird Cider Co. Based in Lexington, KY, Wise Bird Cider is an urban cidery that makes traditional style cider from heirloom and cider-specific apples sourced in Kentucky, Virginia, Pennsylvania and Ohio. Wise Bird Cider makes single varietal ciders, blends and has a robust bourbon barrel aging program. Since their founding in 2019, Wise Bird's ciders have won awards from the Good Foods Foundation, GLINTCAP and CiderCraft Magazine. Recently Tim has been spending his energy foraging for apples in and around the Bluegrass and exploring apple-grape co-fermentation using locally grown grape varietals.
© 2021 American Cider Association
American Cider Association is a 501(c)6 non-profit organization.
P.O. Box 66483 Portland, OR 97290