Cider Adjacent: Emerging Beverage Alcohol Trends
Friday 10am Room 210-211
Learn what Beverage Alcohol consumers are doing and saying about topics like Health & Wellness, Changing Tastes/Flavors, Convenience, Cannabis/CBD, and much more.  Join this session for an in-depth view of the latest sales (Nielsen) and social media (Social Standards) data on consumer trends impacting the Cider and broader Beverage Alcohol market, and what that might mean for you.
Speakers: Danny Brager, Nielsen & Emily Bergman, Social Standards
Global Cider Insights
Thursday 2:45pm Grand Ballroom ABC
Hear from leading drinks market analysis experts IWSR on cider trends across the globe.
Speaker: Brandy Rand,  IWSR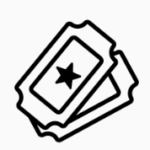 The Full Juice: A New Wave of UK Cider
Friday 9am Pre-registration required
Join The Ciderologist, Gabe Cook, as he invites cider luminaries Felix Nash (The Fine Cider Co), Susanna Forbes (Little Pomona) and Tom Oliver (legend) to chew the fat on UK cider. Accompanied by a tasting of products from the leaders of the grassroots movement, they will discuss how a loose collective of makers and advocates are changing the way the UK thinks and drinks cider.
Moderator: Gabe Cook; Panelists:
Tom Oliver, Oliver's Cider & Perry
Felix Nash, Fine Cider Co.
Susanna Forbes, Little Pomona
Rock Your Rebrand
Friday 10:15am Room 208
In a consumer world where design matters more and more, rebranding can elevate or devastate your customer base. Hear from marketing expert David Rule of Austin Eastciders on rebranding best practices and hear directly from three cideries who got it right on their motivations and the challenges they overcame to refresh their brand. Walk away with a framework for deciding if a rebrand is right for you.
Moderator: David Rule, Austin Eastciders; Panelists:
Tim Godfrey, Golden State Cider
DeDe Beck, Uncle John's Cider Mill
Aidan Currie, Swift Cider
The Nielsen Report: Cider Trends
Thursday 10am Grand Ballroom ABC
Danny Brager from Nielsen will again provide a retrospective view of Cider retail sales trends for the past year, both off and on premise, as well as a look into the crystal ball to the future.   In this session, we'll also view Cider trends against the broader Beverage Alcohol industry and some of the mega-trends  
Speaker: Danny Brager
To-Do's For Social Media Greatness 
Thursday 10am Jr. Ballroom 3-4
We'll walk through everything you should be doing RIGHT NOW on social media and how to strategically post, share, and create content that will get your brand noticed. Bonus: Walk away with templates and social strategies to get your cider company trending.
Speakers: Talia Haykin, Haykin Family Ciders, and Molly Ledbetter, Meriwether Ciders