Get to Know Chicago on One of Our Marvelous Tours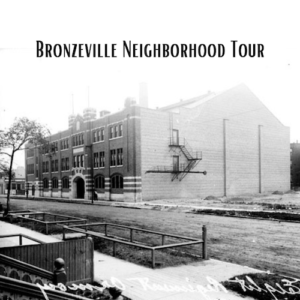 Bronzeville Neighborhood Tour
TikTok's Chicago Historian sensation Shermann "Dilla" Thomas is leading CiderCon® attendees on a tour of Bronzeville-- a historic neighborhood beloved as a center for African-American life and culture in Chicago. "Historically known as the city's 'Black Metropolis' Bronzeville has a strong sense of pride in its influential history and cultural scene…..Throughout the 1950s, the neighborhood was known for its bustling commercial areas, popular music clubs, and community of intellectuals and social activists. Today, Bronzeville is embracing its legacy as a mecca for civil rights, jazz, blues, and gospel music. You'll also find an array of coffee shops, bistros, galleries, libraries, monuments, and restaurants, alongside spectacular Victorian-era architecture and 19th-century mansions" (Choose Chicago). Lunch is on your own, but after touring Bronzeville's historical architecture, you have the option to return to the hotel or consider joining Malaika and Sean Tyson of CiderSoms for lunch in one of South Side's delicious eating establishments. They're locals so they will know the best spots! $50 pp.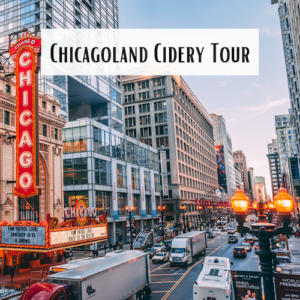 Chicagoland Cidery Tour
SOLD OUT!
This tour will visit local cideries Eris Brewery and Cider House, Right Bee Cider and 2 Fools Cider. Each cidery will share something distinct about their cider-making process with guests. Tour attendees will fall even more in love with Chicago than before the tour! Lunch is included and this tour will be guided by Chicago cider legend, Ambrosia Borowski. $75 pp.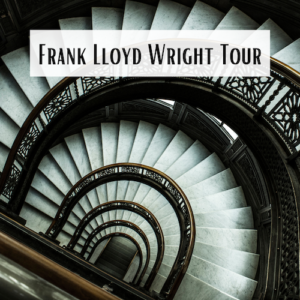 Frank Lloyd Wright Cider Tour
Get to know Chicago through the architecture of Frank Lloyd Wright and some amazing local ciders. Tour attendees will start the day with tours of The Rookery and the Frank Lloyd Wright Home and Studio followed by lunch, beverages, and tour of ERIS Brewery and Ciderhouse's 1910 Masonic Temple. The evening will end with a tour of The Robie House followed by a tasting from Overgrown Orchards. $95 pp.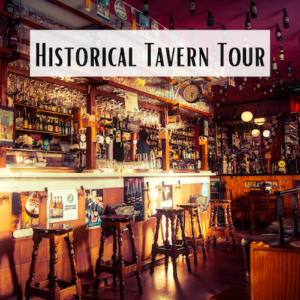 Historical Tavern Tour
SOLD OUT!
Explore Chicago's past and present through historical taverns. Chicago is home to many historical bars that have seen so much more than just Prohibition. The tour will be led by Liz Garibay, renowned pub historian specializing in the history and culture of alcohol; and the founder of the Chicago Brewseum. The tour will include 3-4 taverns, light fare, and a specialty drink at each bar. Join us as we tour Chicago's history through the lens of local pubs. This tour will be limited to 30 attendees, and will run from 2-6 PM. $65 pp. 

CiderCon® Presented by Premier Sponsor:
© 2021 American Cider Association
American Cider Association is a 501(c)6 non-profit organization.
P.O. Box 66483 Portland, OR 97290