From other cidermakers willing to share their expertise in not only cidermaking, but also from their previous backgrounds in other fields, to professionals from various backgrounds who just love cider and want to see us all succeed, we are so lucky to have such an amazing variety of people who are so generous about sharing their knowledge with us. You can learn more about all of our speakers below.
More Speaker Info Coming Soon!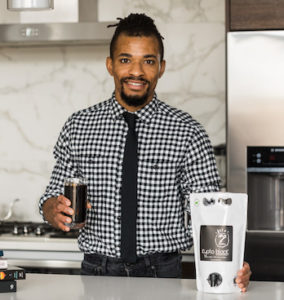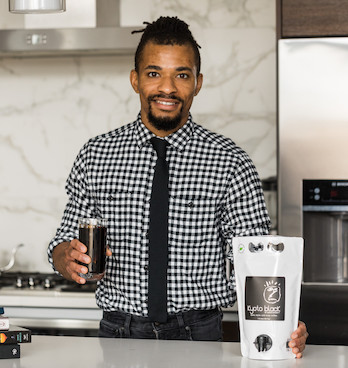 Justin Doggett
Justin Doggett is the owner and founder of Kyoto Black, a small coffee business located in Edgewater, Chicago. Kyoto Black focuses exclusively on the Kyoto style slow drip method of brewing.  This is a process where the coffee grounds are held in a chamber and cold water is dripped through them one drop at a time.  This painstaking method produces an incredibly clean and nuanced premium coffee.
With the myriad of changes faced by the food and beverage industries, Kyoto Black has emerged even stronger than before. Justin is eager to share his insights as a small-scale producer with our community and perhaps his perspective can help us glean important facts about today's environment.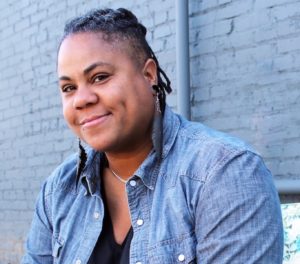 Dr. J Nikol Jackson-Beckham
A former professor of Communication Studies, Dr. J Jackson-Beckham dedicated her academic career to the study of American beer. Today, she helps craft beverage organizations develop inclusive, equitable, and just practices that drive success, build communities, and empower individuals through her consultancy, Crafted For All, LLC. She is also the founder and Executive Director of Craft x EDU (pronounced "craft by E-D-U"), a nonprofit whose mission is to champion equity, inclusion, and justice in the craft brewing community through education and professional development. She is an author, speaker, and vocal advocate for the craft beverage community. In 2018, Dr. J was named the Brewers Association's first ever Diversity Ambassador. In 2020, she was named Imbibe Magazine's 2020 Beer Person of the Year.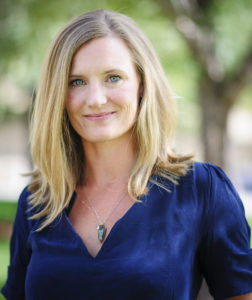 Anna Nadasdy
With an extensive sales, marketing, and management background gained over the course of the last 18 years from lengthy turns for well-respected craft breweries including Odell Brewing Company, Sierra Nevada Brewing Company, and Great Divide Brewing Company, Anna Nadasdy now shares her experience and knowledge helping Fintech's InfoSource® clients grow revenue and improve profitability with data at the heart of their business strategy. She is a Certified Cicerone, book lover, design enthusiast, political junkie, handywoman, devotee of good food and drink, and loves exploring the outdoors with friends and family. Ms. Nadasdy holds a Bachelor of Science in Industrial Engineering from Purdue University and resides in Northwest Denver with her husband, John and daughter, Evelyn.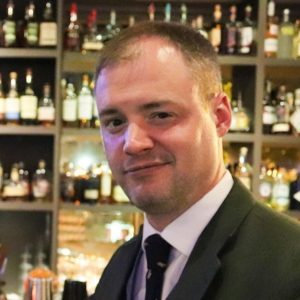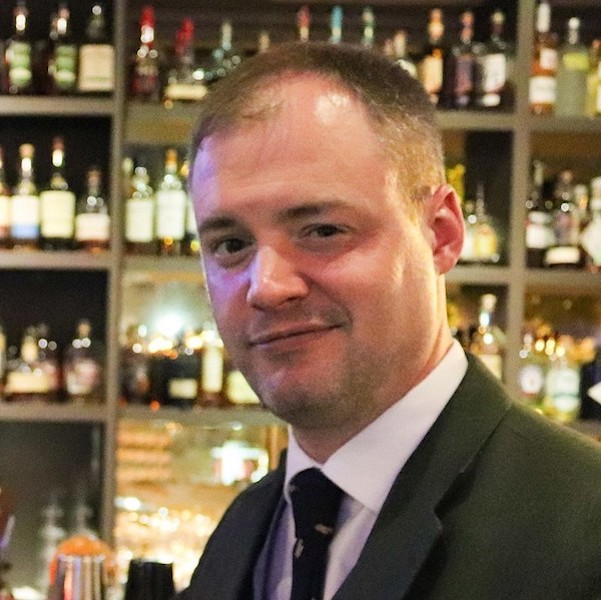 Michael Uhrich
Seventh Point Analytic founder & chief economist, Michael Uhrich, is the former chief economist at the Beer Institute and former head of marketplace intelligence at MillerCoors. He holds a master's degree in applied econometric science from Marquette University and has conducted numerous successful analytic and strategic consulting projects. His estimates, forecasts, and analyses have informed billions of dollars in investments and improved performance among countless businesses large and small.
Chris Gerling
Chris Gerling is an Extension Associate in the department of Food Science at Cornell University. He works with the craft beverage industry to create educational programs that support the growth and improved quality of premium wines, ciders and distilled spirits. He is the manager of the Vinification & Brewing Technology Lab, where fermentations are conducted for research projects and applied trials; and the Cornell Craft Beverage Analytical Lab, where products may be submitted for troubleshooting, routine analysis or sensory appraisal. He also organizes and conducts workshops and seminars that focus on production and analytical techniques for farm-based beverages. Chris is the past chair of the American Society of Enology and Viticulture/ Eastern Section and serves on the ASEV national chapter's laboratory proficiency committee. He is a member of the Cider Institute of North America's executive committee.
Stephanie Hartman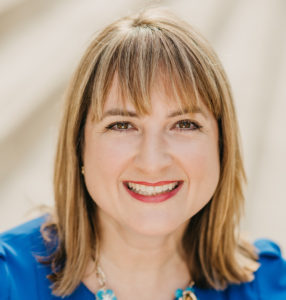 Session: Manage Yourself to Better Manage Others; Wrangle Your Triggers and Keep Your Cool
For more than 20 years, Stephanie Hartman has provided Leader, Team and Organization Effectiveness support to large and small businesses in wide ranging industries such as financial services, technology, B2B professional services, restaurants and home services.
As president of Catalyst Consulting, Stephanie has adapted planning and team development methods typically used in large corporate settings for practical use by small businesses. In addition, she has developed models and tools that allow her clients to make sense of the nonsense. They are able to resolve employee and business challenges and achieve incredible levels of personal and professional performance and life balance. Stephanie is great at staying present with people in emotionally-charged situations and loves helping people gracefully handle sticky issues with employees, customers and partners.
Darlene Hayes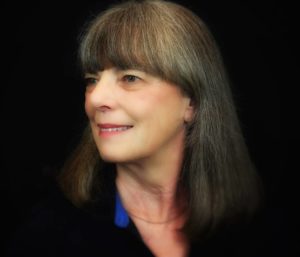 Cider expert and author of Cider Cocktails - Another Bite of the Apple, Darlene Hayes has traveled throughout the world interviewing cidermakers, growers, and researchers, all the while drinking many fabulous ciders and trying to wrap her head around cider, past and present. She is a well regarded international cider judge and teacher and writes about cider for a variety of publications, including a regular column for Spirited Magazine, as well as at allintocider.com. She makes a bit of cider of her own from her orchard where she is conducting research on the impact of terroir on apples used for cider.
Belinda Kemp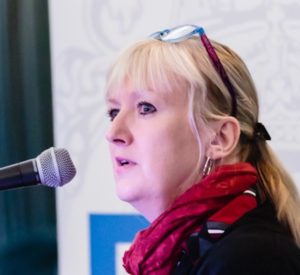 Session:

Factors to Consider When Making Sparkling Cider
Belinda gained her Ph.D. at Lincoln University, Canterbury, New Zealand where she studied tannin, and volatile aroma compounds, and sensory characteristics of Pinot noir wine. She is currently the Senior Staff Scientist in Oenology at
CCOVI
, Brock University, and Adjunct Professor of the Department of Biological Science, in the Faculty of Math and Science at Brock University, Ontario. As well as a wine scientist, Kemp gained previous practical still and sparkling winemaking experience in commercial wineries in NZ and the UK. She organizes the annual
FIZZ Club
for Canadian sparkling winemakers in Ontario and British Columbia and serves on the VQA-O Standards Development Committee. Her current research is focused on the Maillard reaction in sparkling wines, wine flavor chemistry, the impact of sugar on wine aroma and flavor, leaf removal strategies according to grape variety and wine style, the influence of sour rot on sparkling and still wine flavors, and phenolic management of sparkling and red wines.
Eleanor Leger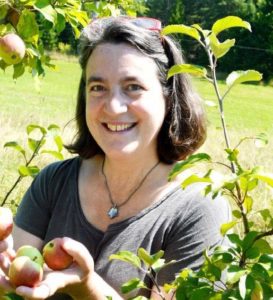 Session: Cidernomics
Eleanor Leger is the Founder of Eden Specialty Ciders of Vermont. Eden was established in 2007, and is a leading producer of ice ciders and heritage ciders. Eleanor has served on the Board of the USACM, as a member of the Vermont Working Landscape Enterprise Board, and was a founder of the Vermont Cider Makers Association. In addition to leading the team at Eden, Eleanor writes about the economics of small cider production at Cidernomics.com.
Douglass Miller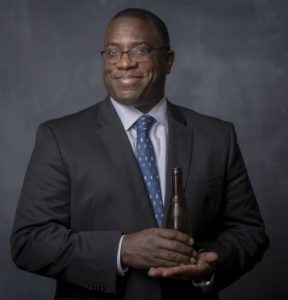 Douglass Miller has over 30 years of industry experience in restaurants, hotels, resorts, and education. He has worked around the country including Las Vegas, San Francisco, New York City, Hawaii, Santa Barbara, CA, Philadelphia, and Washington DC. for Four Seasons Resorts and Hotels, Wyndham Hotel, Marriott, and several independent companies. He is a graduate of the Culinary Institute of America (CIA), SUNY Empire State College, and University of Nevada, Las Vegas, where he holds a Master's of Hospitality Administration. Currently, he is a lecturer in food and beverage management at the SC Johnson College of Business, School of Hotel Administration (SHA) at Cornell University. Mr. Miller is a Certified Specialist of Spirits (CSS); Society of Wine Educators, Certified Beer Server; Cicerone, and has taken the Introductory Sommelier Course; The Court of Master Sommeliers.
Gregory Peck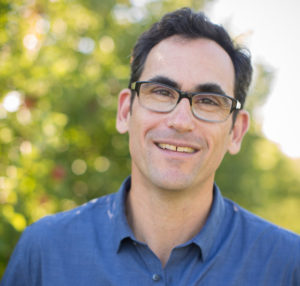 Gregory Peck is an Assistant Professor of Horticulture in Cornell University's School of Integrative Plant Science. He has conducted research in fruit-crop production systems in California, Washington, New York, and Virginia. Dr. Peck's academic training spans horticulture, plant physiology, soil science, entomology, food science, plant pathology, ecology, agricultural economics, and education. His research program is designed to support and improve the sustainability, productivity, and profitability of tree-fruit producers. Current projects focus on hard cider production, sustainable soil and groundcover management for apple orchards, and improving crop-load management in apple trees through the use of a pollen tube growth model.
Julie Rhodes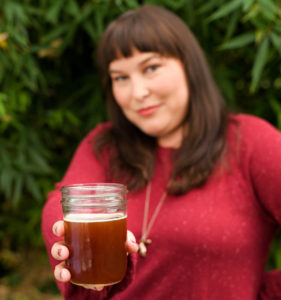 With over 20,000 hours of experience on the business side of the specialty beer industry, from field sales to digital marketing to regional management, a BA in Marketing from Texas State University at San Marcos, and more than 15 years of experience in the service industry, Julie Rhodes is an authority on beverage sales, marketing, sales team management, distributor partnership management, supply chain logistics, and customer service. She is the owner of Not Your Hobby Marketing Solutions, an educational services and consulting company that teaches sales, marketing & distribution management strategies to craft beverage professionals.
More Speaker Info Coming Soon!
© 2017 American Cider Association
American Cider Association is a 501(c)6 non-profit organization.
P.O. Box 66483 Portland, OR 97290